Change affects all of us throughout our lives. Sometimes it's a positive change from something we have initiated ourselves, but what about when it's sudden or unwanted?
Learning to cope with change – whether it's at work, in a relationship, or within your family dynamic – is important for your wellbeing. If you're not sure you have these skills, the good news is that there are proven strategies that you can implement and work on regularly.
What are some common life changes that might affect me?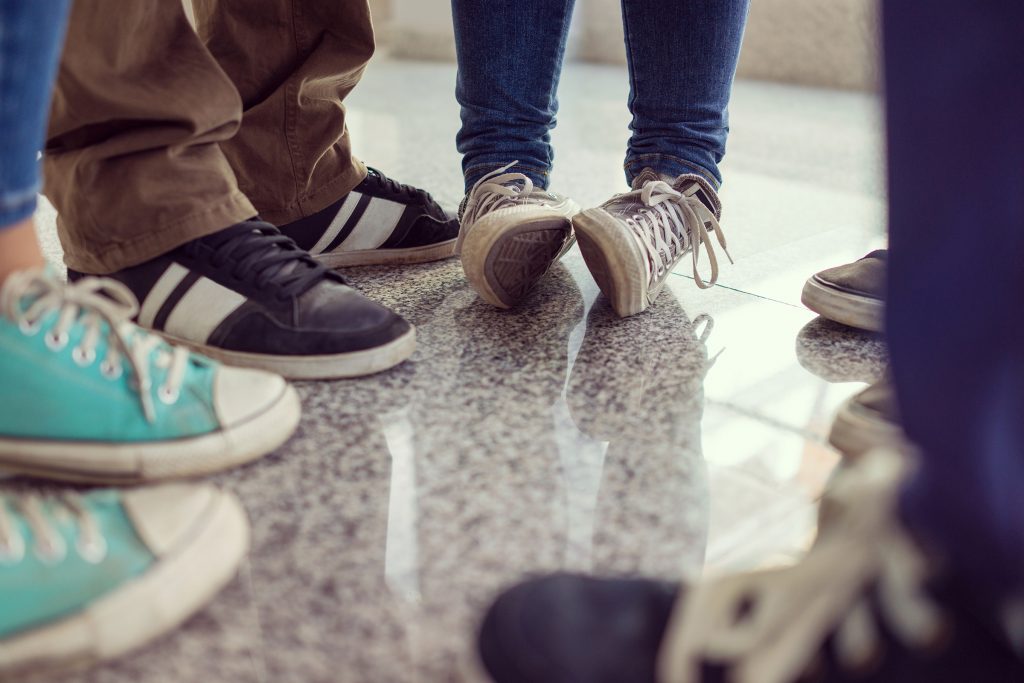 Changes are  happening to everybody all the time. Positive ones, negative ones, and those that fall somewhere in between.
Common life changes include:
Losing or starting a job
Changes in your current workplace or your role
Beginning or ending a relationship
The death of someone you love
Moving house
Lifestyle disruption caused by financial constraints
Children leaving home
Having a baby
Diagnosis of a medical condition.
Charm White, Chorus Mental Health Recovery Support Worker, said there is only so much we can control. If the change is beyond our control, then it's important to accept it and move through it with the support we need.
What coping mechanisms can I employ to process the change?
Abby Rammelkamp, Director and Principal Consultant at Veraison Training and Development, said that the "change curve" has four main elements. Recognising what stage you're in will help in moving forward:
Denial. This can manifest itself in withdrawing, disinterest, negativity, or avoiding the change.
Resistance. Characterised by sadness, a lack of motivation, shutting down, refusal and frustration.
Exploration. Here you might start asking questions, brainstorming and putting forward some ideas.
Commitment. In this stage, you'll be happy, enthusiastic, motivated, positive and future-focused.
Abby, who works with people on change in the workplace, said that denial and resistance focus on the past, and centre on you and how you're feeling about the change.
"Over time, and when we realise that the change is here to stay, we start to work through the exploration stage," she said. "It looks at how we can actually get on board with it."
"Finally, we get into the acceptance of the commitment phase, and this is where we really want people to be."
Abby said that techniques to help cope with change include:
Acknowledging and validating a person's feelings
Putting in place expectations to help them move forward
Allowing a person time to adapt to the change.
"When you're resisting change it can cause frustration and anger, apprehension, and you tend to find faults rather than see any positives," she said. "The aim is to validate and acknowledge, and also to ask some questions to think about what you can do differently to get on board with the change."
What are some other ways I can cope better with change?

There are a number of things you can do each day to better cope with change and improve your well-being.
Stay connected to the community and take part in creative outlets and physical activity
Eat well and get enough sleep (adults need seven to nine hours sleep each night to function at their best)
Don't use electronic devices just before going to bed
Drink enough water (adults need about two litres a day) and avoid too much caffeine and sugary drinks
Use the Act, Belong, Commit strategy to find an activity you enjoy and share it with others. More information can be found here.
How can change affect my mental health recovery journey?
Charm White said that big things happen in people's lives all the time but when you have a mental health concern as well, it can be harder to manage those changes.
"We suggest to people that they look at getting support that is either with services like Chorus or with their own community – reaching out to their family and friends or their GP," she said.
Charm said that people already working with Chorus through our mental health support services are encouraged to regularly keep in touch with their support worker about any life changes.
"We want to know if things aren't going well so we can review our support plan," she said. "Mostly, we want to make sure that if they're not feeling well, they tell someone so that we can get them the support that they need."
This can include psychosocial support, such as Chorus offers, psychological support through counselling, or an in-patient stay at a mental health treatment facility.
For more information on our mental health support services, as well as our aged care and disability services, get in touch on 1800 264 268 or at chorus.org.au.