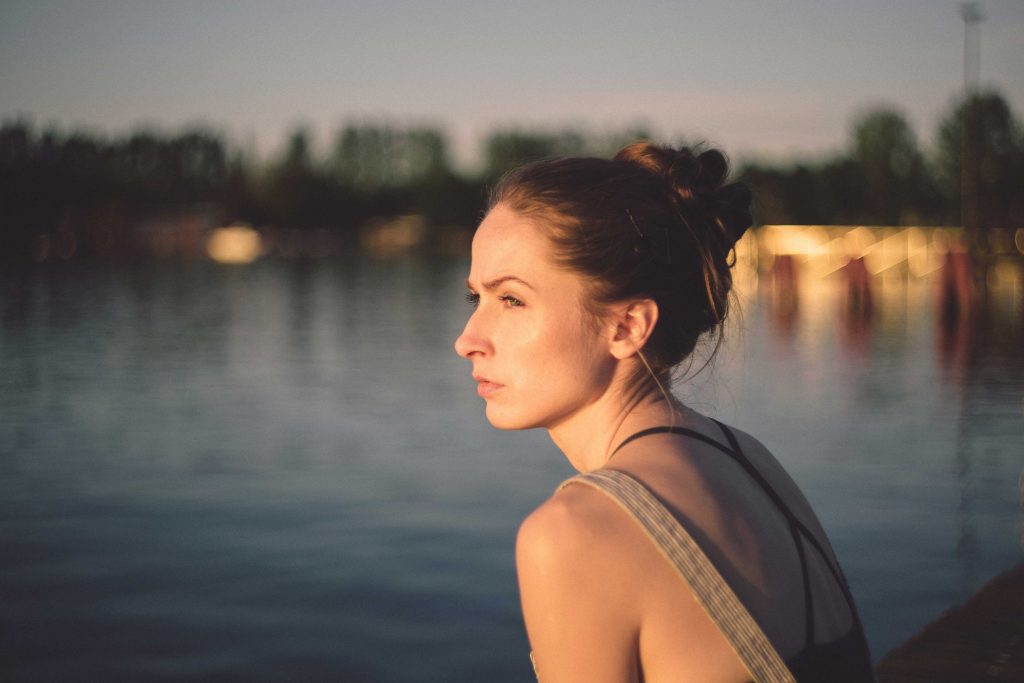 The coronavirus (COVID-19) has changed almost every aspect of our lives, including the ways we keep in touch with our family and friends.
It's a particularly challenging time for many people who live independently and rely on home care services, including seniors and people living with disability, and people in mental health recovery.
If that's you, or if that's someone you care for, then finding ways to keep in contact with each other is really important. At a time when we can't simply pop around for a cup of tea and a chat, we need to be inventive to stay in touch.
Here are some great ways to keep those communication channels open and ensure we're all supporting each other in these difficult times.
1. Pick up the telephone
Sometimes the simplest methods are the best. Most people have a telephone and hopefully they will already have systems and equipment in place to use them effectively if they have problems hearing or using the handset.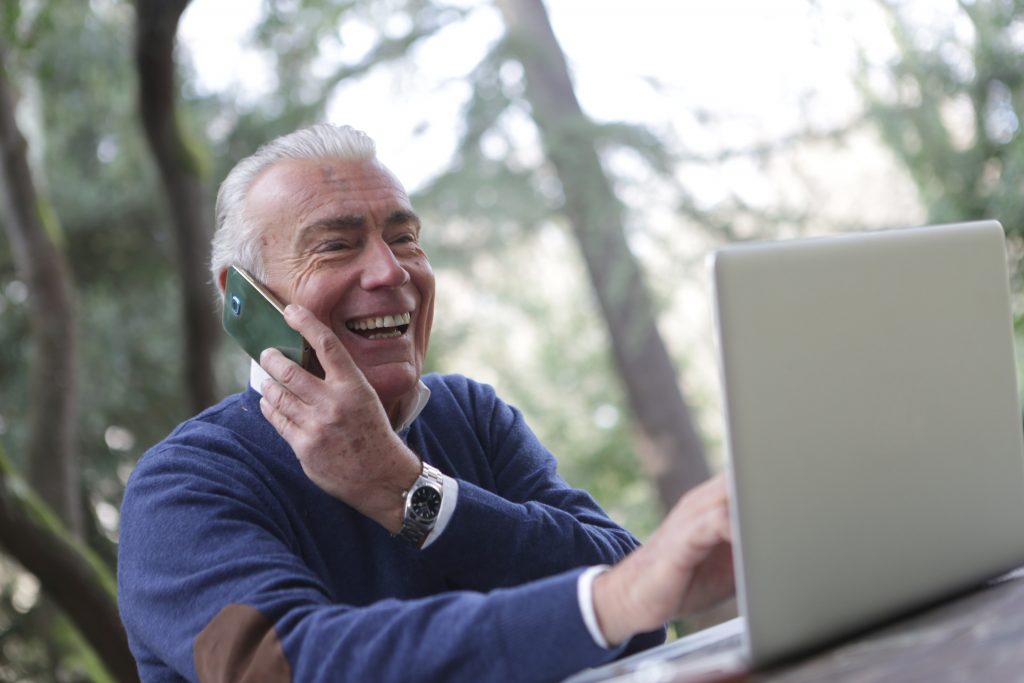 Some families are opting for once- or twice-a-day check-ins with relatives who are living independently, often taking it in turns to call.
2. Use face-to-face apps and platforms
If your friend or relative is tech savvy, then using programs like FaceTime, WhatsApp, Skype and Zoom are great because you get to actually see each other while you chat.
Zoom in particular allows multiple callers, so you could even try having a virtual family get-together. Some families and friend groups are now hosting weekly quiz nights, which is a fun way to get everyone involved and experiencing that outside connect we're all missing in isolation. If it's a one-on-one catch up, you could also play virtual checkers or chess – with your camera set up on the other side of the board and your friend or relative telling you what move they want to make when it's their turn.
3. Use specialist devices
If the online apps and platforms that are so much a part of daily life are too techy for your friend or relative, consider getting them an easy-to-use, all-in-one hardware device.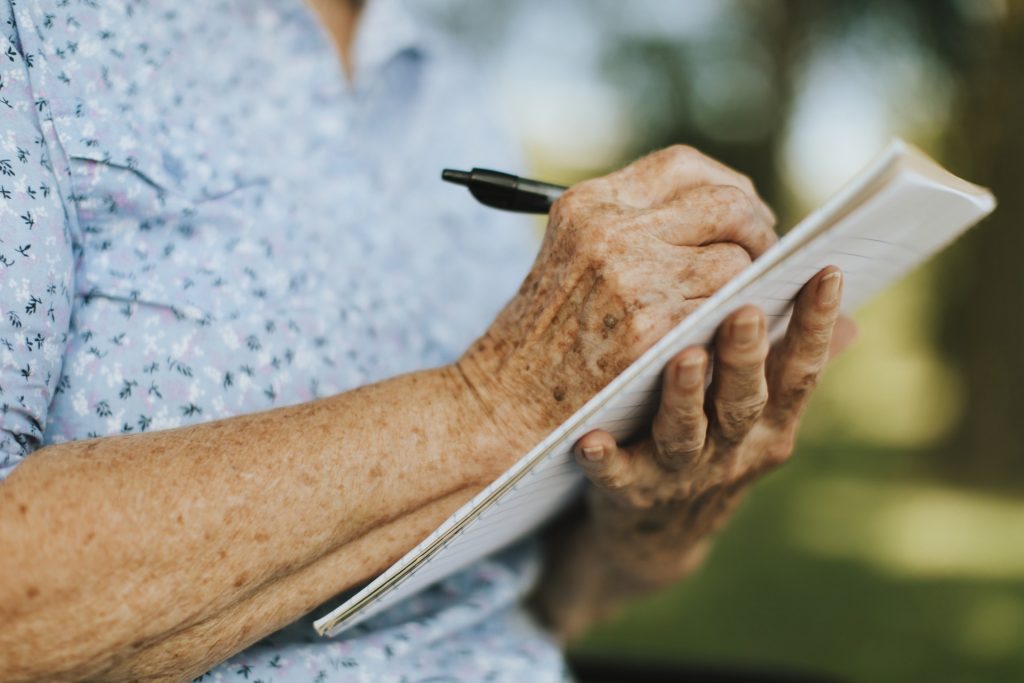 Amazon's Echo Show is a screen with a feature that allows you to just "drop in" without the other person having to start the call (if you set up the permissions correctly). You can contact it directly from your smartphone – only your loved one needs the device.
Similarly, investigate Facebook Portal and Google's Nest Hub Max.
4. Write a letter
The postie is still doing his or her job and delivering letters and, if you've got time on your hands, it's a great way to let someone know you're thinking of them. Everyone loves receiving a letter! (And how rarely do we receive a hand-addressed envelope these days?)
Consider whether it's practical for the person to reply. Not everyone has stamps lying around the house and arthritis and other issues that affect fine mobility can make writing difficult. You can always send a letter with a stamped self-addressed envelope included, or say you'll call in a few days for a chat – then the person gets the excitement of receiving something in the post and they have something to look forward to.
5. Make the most of deliveries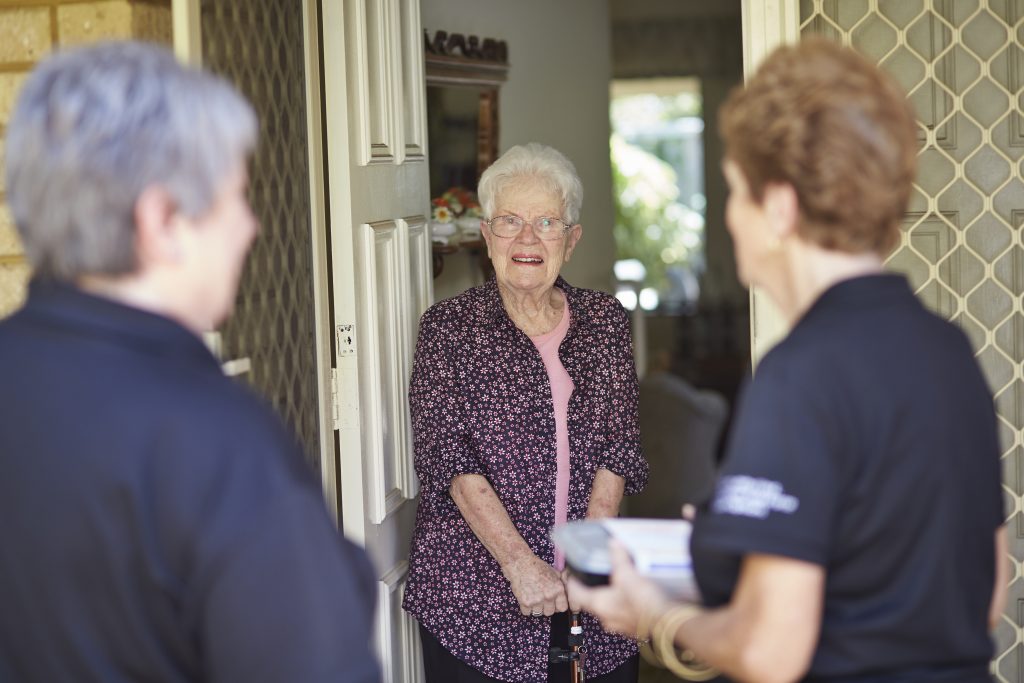 If you're buying and dropping off groceries or medical supplies for your friend or relative, then stop for a very safe and socially distant chat when you see them.
While it's important we only make essential journeys, yours might be the only human face your friend or relative sees on any given day, so take a few moments to ask how they're faring (and to remind them to wash their groceries).
You could also let your loved one know you're thinking about them by sending small, relevant gifts you've ordered online. If they love word sleuths or cryptic crosswords, send them a book or two. If they like jigsaw puzzles, send one of those. They don't have to be expensive, just thoughtful things that will help keep them amused.
Chorus supports our customers to live independently in their own homes. Get in touch on 1800 264268 or at hello@chorus.org.au if you'd like to speak to someone about in-home care options.