DES success story: Chasing the sunny days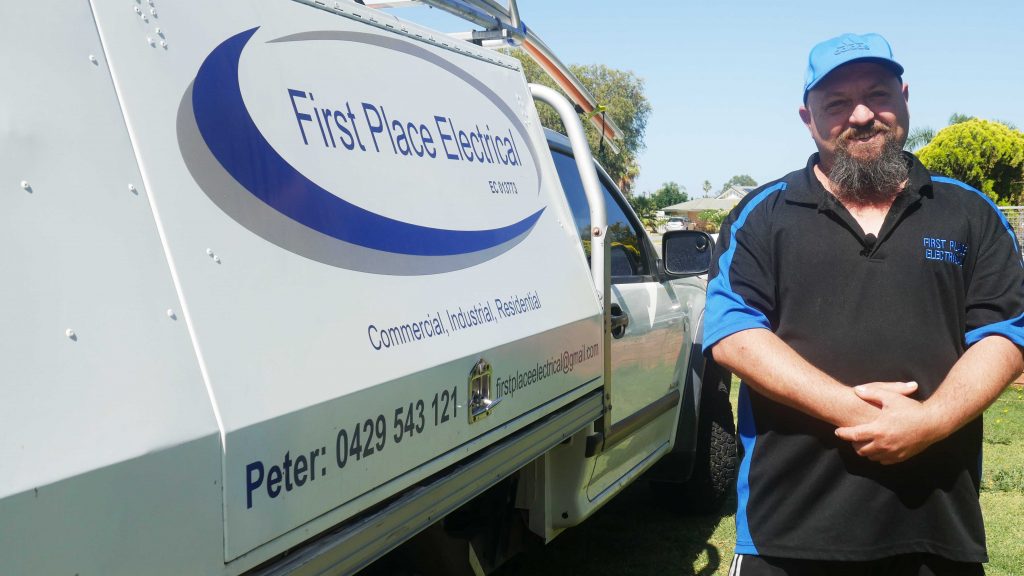 Peter, an electrician, wanted to start his own business. As a family man he was keen to demonstrate success to his children.
He had also injured himself. "I was unemployed and had a job network provider," he said. "And because I had an arm injury, they told me I was best suited for Chorus."
Chorus initially worked with Peter by referring and coaching him through the NEIS (New Enterprise Initiative Scheme), a government funded program that supports people to run their own business.
"We helped him understand and manage the situations around him on a personal level with his family, with his business and the NEIS programme," said Nikkita, Chorus Disability Employment Consultant.
Peter initially did a three-week course to set up the business plan, which, he says, he's "absolutely smashing."
Part of the business plan was to join a networking group, so Peter joined a BNI (Business Networking Group). He has been supported by a variety of professionals, including accountants, lawyers and real estate people.
"They've helped me with my personal development and my public speaking," he said.  Other members have also helped him set up a Facebook page for his business and his phone is running hot with jobs. "The business name is definitely getting out there," he added.
Being in the group has helped Peter understand what some people are going through. "You understand their situations a bit easier once you've been through them yourself and you can relate to them."
Talking to Nikkita and the Chorus team has also meant a lot to Peter. "Some days it was about the business, some days it was about the kids, some days it was about me," he said.
As for his family, Peter has already involved his sons in the business and his daughter is also keen once she's old enough.
What's it like for Peter to have his own business?
"Honestly, I'm jumping from my skin. I love it. I love the chase of the work, I love meeting new people, and walking into the businesses with: 'Hi, my name is Peter.' And giving them my business card."
Peter has some advice for people in similar situations, "Some days it's dark and gloomy, but the next day it's sunny. You just roll with it and look forward to the sunny days."
To find out more about Chorus Disability Employment Services, click here or call 08 9435 1300