Looking for a job can be a tough process for anyone, but when you are in mental health recovery it can be even harder to search for and secure employment.
Maybe you've stopped working for some time, or still working but finding work a challenge.
Either way, there are things you can do to make it easier to find and retain work, with mental health employment assistance available from a number of organisations, including Chorus.
What are the challenges of finding employment when you have a mental health condition?
Chorus Employment Services Specialist Claire Marsh said the challenges of finding work when you're in mental health recovery are diverse and can include:
An extended period of time out of work
Becoming unwell while you're employed
Problems with housing, financial instability or family violence.
"With mental health, there could be a lot of things going on that are going to affect someone's employment," Claire said.
"It can be really hard, especially if there's been quite a large period of time between when they last worked."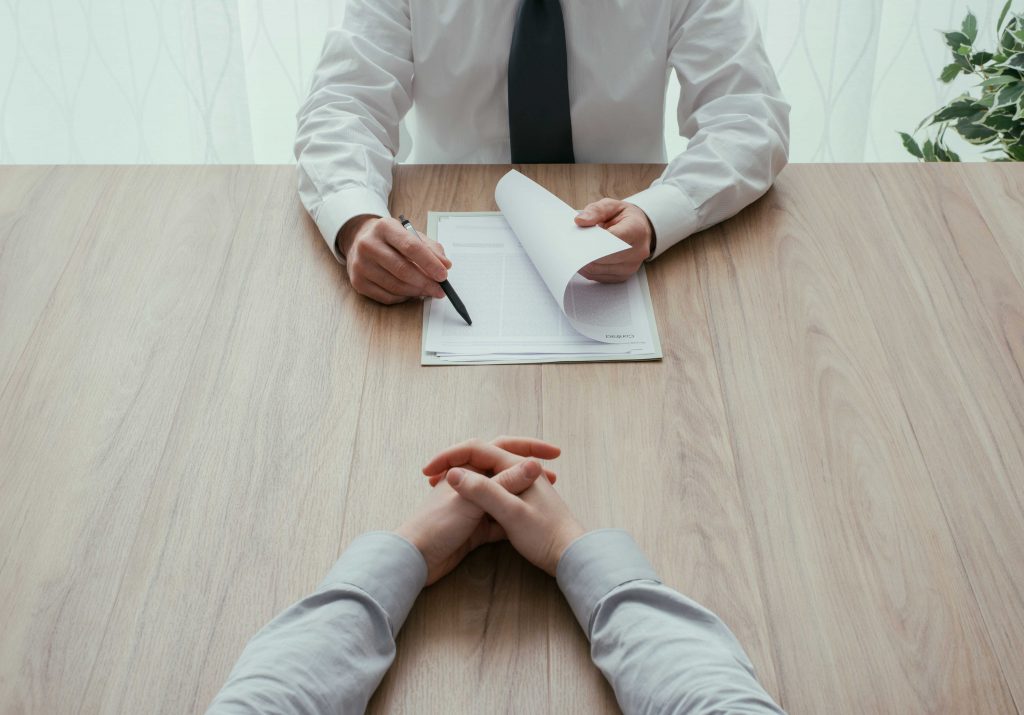 She said by not disclosing your condition to employers, you could face the fallout of underperforming in your role or not receiving the support you need at work.
In some cases, it can lead to dismissal if you're not performing your duties.
"A big reason why people don't disclose is that they feel that they might not actually get the job," Claire said. "They're up against candidates who don't have any issues with their mental health."
What can you do when considering returning to the workforce?
There's no doubt a lot to consider when balancing your own health with a return to the workforce.
Claire said it's important to start somewhere, with psychologists quite often recommending some form of work as part of your mental health recovery.
With the help of an organisation such as Chorus, you can start with some of the following steps:
Putting together a fresh resume
Brainstorming potential employers and job opportunities
Submitting an application online
Developing your own micro-enterprise or subcontracting business.
Claire said Chorus works through these steps with customers at a pace they are comfortable with.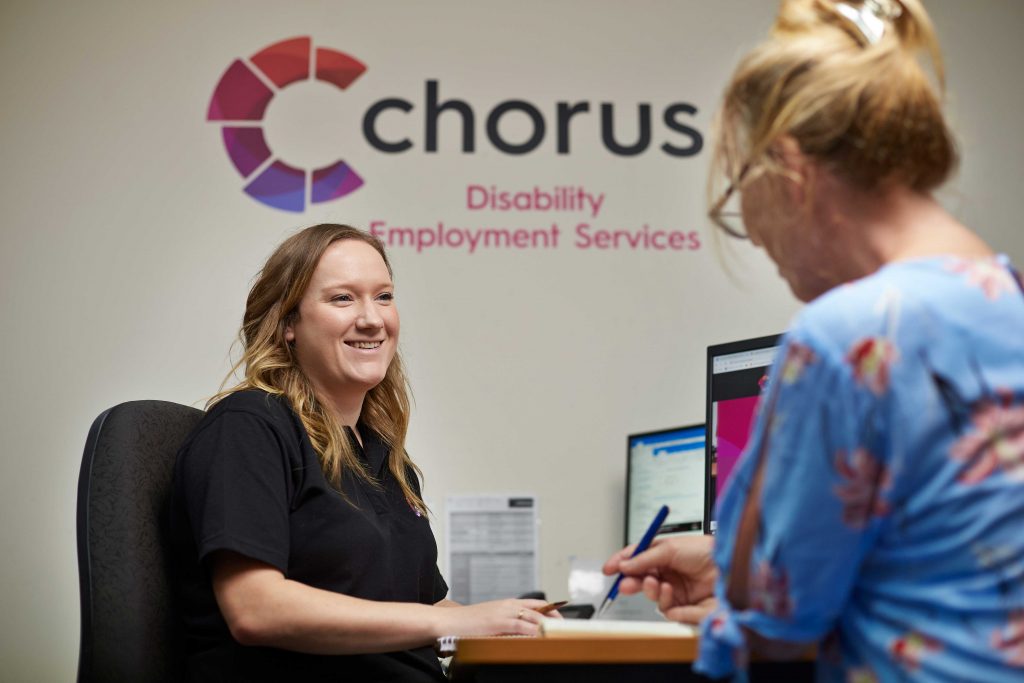 What is the role of employers in helping people with a mental health condition?
Mental health recovery is an ongoing process that requires the support and understanding of family and friends as well as employers.
Claire said while it may be difficult, where possible you should speak to your employer about your situation.
She said employers also need to offer an inclusive and flexible work environment that acknowledges people with a mental health condition can do the job but also factors in changes such as:
A reduction in work hours for someone in a highly stressful job
More regular breaks during the workday.
Claire said many employers, including Chorus, are understanding and supportive of people on a mental health recovery journey.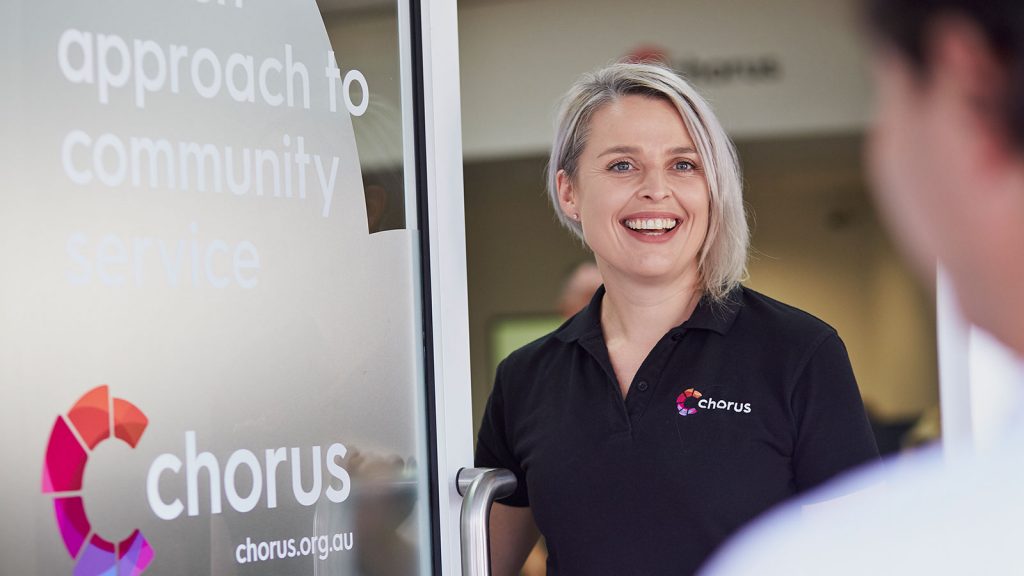 What other help is available?
If you have a mental health condition, you can receive ongoing support through Chorus and other providers. This can include:
Chorus, as a Disability and Employment Services provider, can speak to your employer and offer the necessary support and awareness training to allow you to continue working
Chorus can also put you in touch with agencies to help in other areas such as housing, financial assistance or National Disability Insurance Scheme planning
Other organisations such as Headspace, which focus mainly on youth mental health, might refer you to Chorus.
Claire encourages anyone in mental health recovery who is looking for work to get in touch for a face-to-face chat.
Chorus has skilled staff who can assist you with finding a job when you're in mental health recovery. For more information, get in touch at 1800 264 268 or hello@chorus.org.au or visit Chorus Disability Employment Services