Chorus has a team of more than 1000 staff and volunteers who work by your side so you can be independent and enjoy life. We provide in-home and community support to more than 10,000 people across metro and regional WA.
We are equals
At Chorus we support your needs later in life, when you live with disability or are on the mental health recovery journey. We work alongside you so you can live the life you choose.
A new way of thinking
We do things differently at Chorus. We are courageous and creative. We work with purpose and integrity. And a smile. So you can be independent and enjoy life.
Connecting communities
Our staff and volunteers support communities across Perth and South West WA including the northern suburbs, Mandurah, Rockingham, Bunbury and Albany.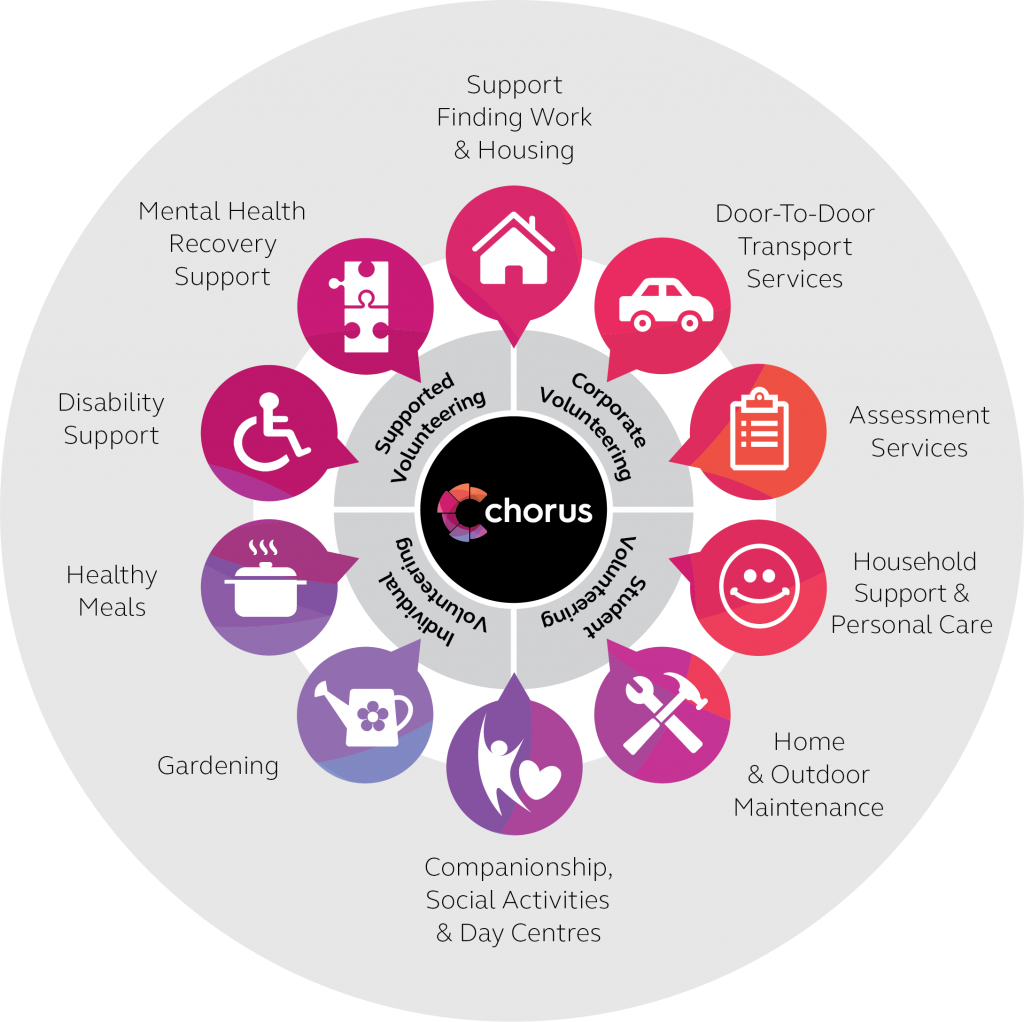 Chorus Brand video 2019
When people connect with their community, everyone benefits. Watch our Chorus Brand video 2019 to find more about the Chorus approach to community service.
CEO Dan Minchin introduces Chorus