We understand lots of people are doing it tough during these times and we want to help members of the WA community. In addition to regular customers, we are now supporting people in hardship during COVID-19. If you or someone you know need help with fresh healthy meals, reach out to us today. Call us on 1800 861 617 so we can help you live the life you choose.
At Chorus Kitchen, we put people first – it's the heart of what we do. That's why we offer the choice and convenience of cost effective, healthy meals.
All our meals are prepared fresh each day, Monday to Friday and we use only quality ingredients. And, our kitchen complies with Australian Food Standard requirements.
Click here to view the menu – 25 May to 14 August
Click here to view the menu – 17 August to 6 November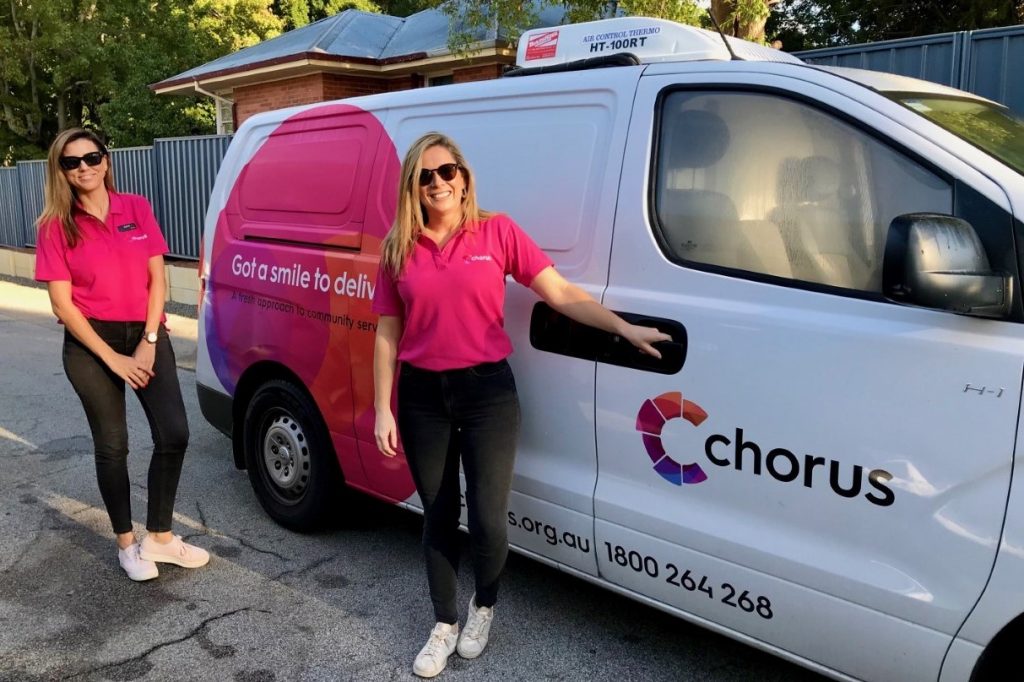 A dedicated team of friendly volunteers deliver healthy and nutritious three course meals to your home. Frozen meals are available to meet weekend needs.
Dine in facility
Chorus Kitchen dine-in facility is currently closed due to social distancing restrictions, but we look forward to welcoming customers back once restrictions are relaxed.
Located at the Palmyra Senior Citizen's Centre, 38A Waddell Road, Palmyra and provides affordable lunchtime meals in a welcoming environment. Our opening hours are Monday to Friday, 11.30am and 12.30pm (Closed Public Holidays).
Other food services
If you are living on your own, shopping for and preparing your own food may be difficult. We can help with:
Preparing, cooking and freezing of food in your home
Advice about nutrition, menus and special diets
Information about food handling and storage
Assistance with bulk food shopping/sharing and storage.
Catering – click here for the menu
Call us on 1800 861 617 so we can help you live the life you choose.