At Chorus Kitchen, we put people first – it's the heart of what we do. That's why we offer the choice and convenience of cost effective, healthy meals.
All our meals are prepared using only quality ingredients. And, you can rest assured that our kitchen complies with Australian Food Standard requirements.
Since May 2022 we have transitioned to delivering our meals frozen for customer convenience, but continue to use fresh, quality ingredients.
Metro
If you live in the Cities of Canning, Fremantle, Melville, Cockburn, Kwinana, Rockingham or Mandurah, your meals will be home delivered by our friendly team of volunteers. A dedicated team of friendly volunteers deliver healthy and nutritious three course meals to your home.
Chorus Kitchen are implementing a simplified ordering process for our meals service which will come into effect from Monday 27 March 2023.
For current metro customers, please click on the link below to access the new order form which explains the step-by-step process for ordering meals.  If you have any questions, please call the Meals Team on 9435 1379 and they will support you to complete this process.
Click here to access the metro Chorus Kitchen Meals Order form  (If opening in Chrome browser, please open in desktop app)
Albany
We can also deliver fresh healthy meals if you live in the Albany region and on a Thursday, come and join us for a hot meal at Chorus Albany, 122 Grey Street, Albany. Call us on 1800 264 268 for more information.
Click here to access the Albany Chorus Kitchen Meals Order form  (If opening in Chrome browser, please open in desktop app)
Click here for the Albany Chorus Kitchen dine in price list.
Other food services
If you are living on your own, shopping for and preparing your own food may be difficult. We can help with:
Preparing, cooking and freezing of food in your home
Advice about nutrition, menus and special diets
Information about food handling and storage
Assistance with bulk food shopping/sharing and storage.
Catering (metro only) – click here for the menu
For metro customers call us on 08 9435 1379  and for Albany customers call us on 1800 264 268 so we can help you live the life you choose.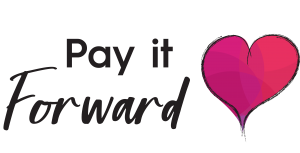 Why not Pay it Forward with a meal for someone in need?
If you select 'Pay it Forward' on the donation page here you can provide a fresh, nutritious meal for someone you know or anyone that may be struggling.
The cost for a meals are:
Main only $13
Main and Dessert $15 or
Main and Soup $14
Please note: We deliver to the Cities of Melville Fremantle Cockburn Rockingham Kwinana Mandurah (except for Bouvard, Clifton, Dawseville, or Herron) and Canning (except Welshpool)
Contact the Chorus Kitchen team
Want Chorus to contact you at a time that suits you? Fill in your details below and one of our team members will be in contact.
Chorus Melville
a
38A Waddell Road, Palmyra, WA 6157
Chorus Kwinana
a
157 Medina Avenue, Kwinana WA 6167
The Chorus promise:

We love our work and it shows in the way we treat everyone.

We do what it takes to solve a problem by rolling up our sleeves and getting the job done.

Our staff and volunteers connect people with communities.

We bring fun and friendship to our work.