Looking for meaningful activities these school holidays?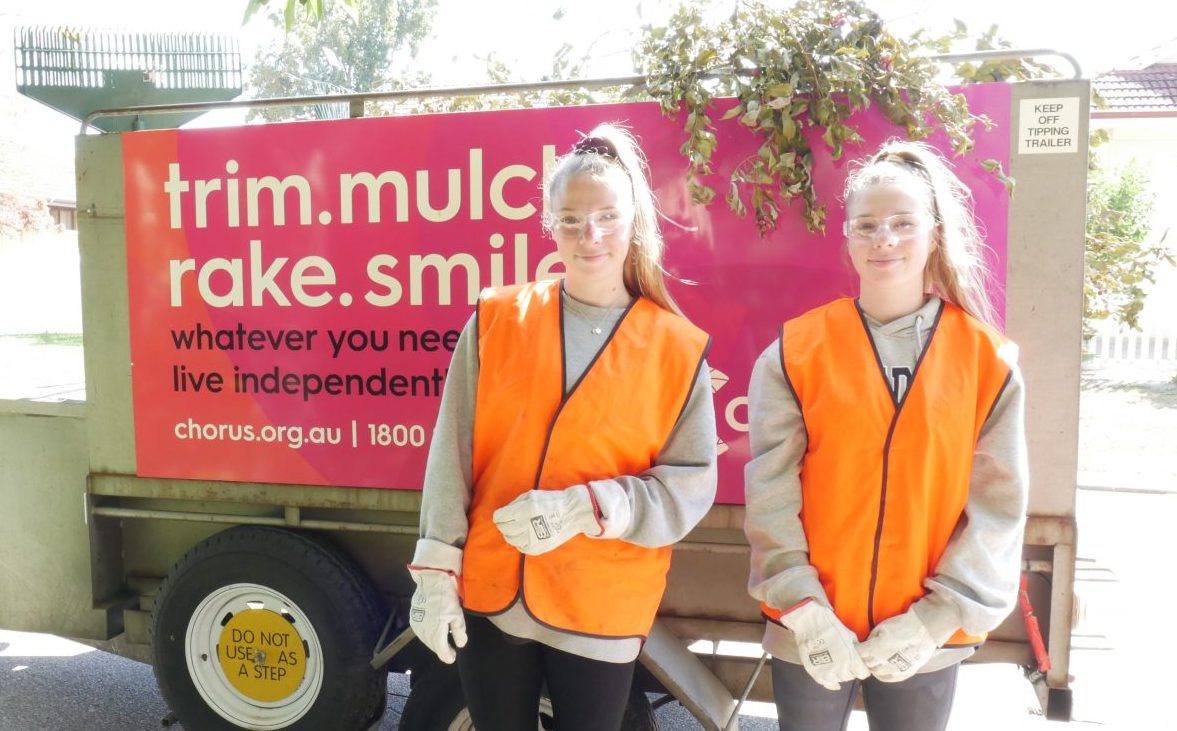 Be part of the community Christmas spirit by supporting those who need a helping hand these holidays by volunteering with the Chorus Gardening team.
If you are aged between 12 -18, Chorus can offer you transport for you and your friends or family to complete some volunteer days. All you will need to bring is yourself, your hat and your water bottle.
You can gain valuable skills and even get ahead of your community service hours for next year!
Come for as little as one day or commit to a couple of days a week over the schools holidays to get the most out of the experience.
Transport offered, safety equipment and small reimbursement provided to all ($12 per person per day).
All training and support provided. All our staff have police clearance certificates.
Why volunteer with
Chorus?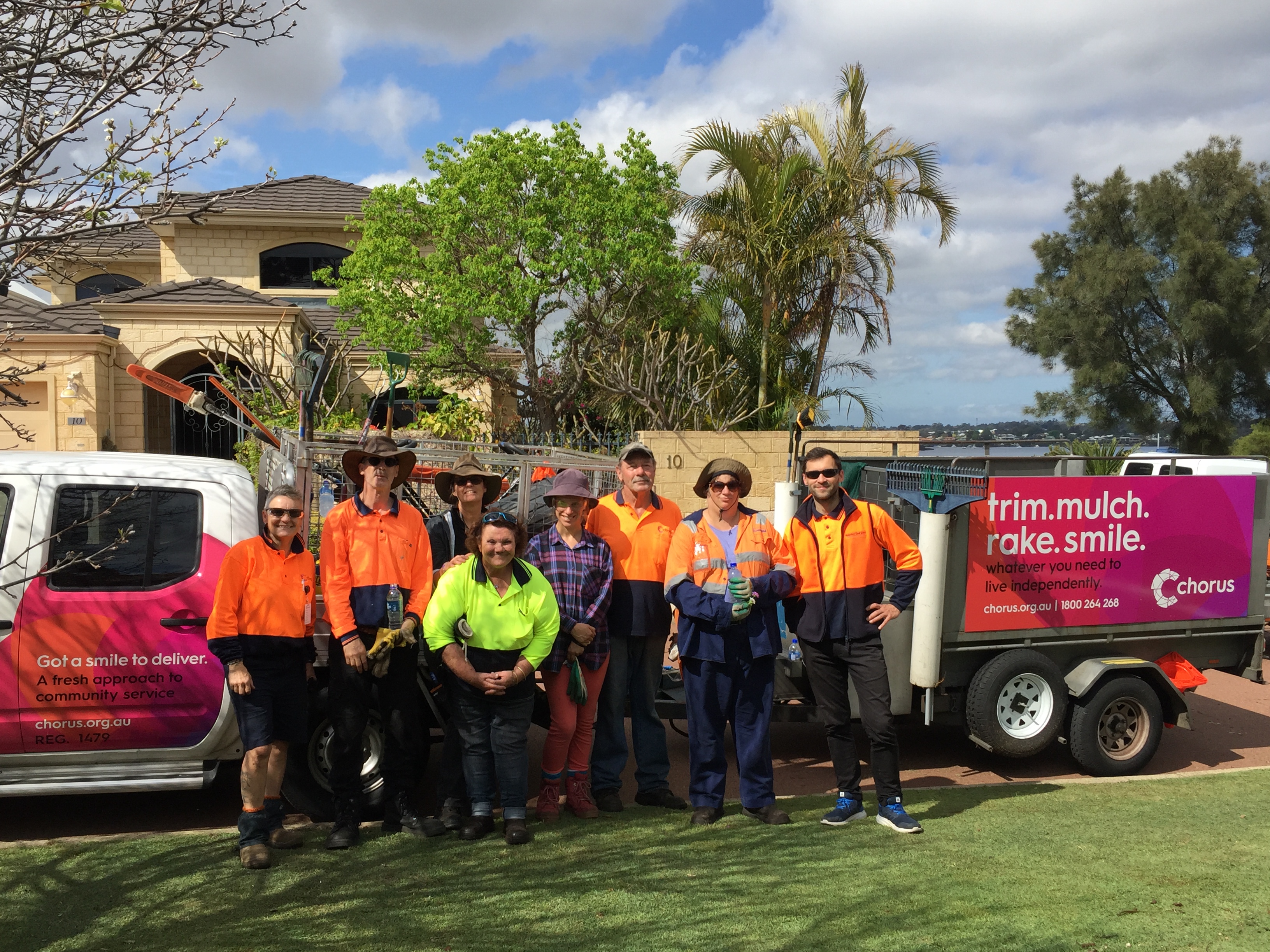 Chorus offers a range of volunteering opportunities for individuals and groups, including students, community and corporate groups. Chorus volunteers work alongside team members, seniors, those living with disability or on the mental health recovery journey. Volunteers can help with gardening, home maintenance, driving, meal delivery, outings, wellness programs, home visits and shopping.
Many customers are socially isolated and volunteering your time helps people connect in the community. When you volunteer you can meet like-minded people, form new friendships, challenge yourself, learn new skills and make a huge difference to someone else's life.
Volunteer work with Chorus is flexible – you can volunteer as a one-off or commit to regular days. We offer volunteering jobs across Perth and WA, including Rockingham, Bunbury and Albany.
Chorus volunteers are encouraged to contribute whatever time they have available, from a few hours a fortnight to a maximum of three days a week.
To find out more about volunteer work as well as the the rewards and joy you can expect to receive, complete the form below, email volunteering@chorus.org.au or call 1800 264 268.
Ways to
volunteer
We have eight main types of volunteer roles across our Chorus community, so there's something to suit every interest and skill level:
Gardening
Transport
Chorus Kitchen
Shopping
Home Visits/Community Visitors Scheme
Activity Centres
Office Work
Outings
For more information on the different activities and types of volunteering contact us through the form below, email volunteering@chorus.org.au or call 08 9318 5755
What to
expect?
Volunteer work can be a life-changing experience. We know, because we see it firsthand every day. What you can expect to get from the experience include:
Social interaction
Team spirit
Stay active
Gain work experience
Making friends
Giving something back to the community
Learning new skills
Meeting like-minded people
Celebrating Chorus Volunteers
A Message to all Chorus volunteers
View the National Volunteer Week 2018 – Chorus volunteers in the community video and along with other Chorus videos here
Listen Now
In episode 5 of Chorus Voices, hosts Dan Minchin and Louise Forster dig beneath the surface to find the true meaning behind volunteering. To do this, they call upon some of the amazing volunteers involved in Chorus. This episode is full of lived experiences and deep meaning – so sit back, tune in, and prepare for the ride!
For more reading on volunteering and its benefits, click to read the Chorus Blogs:
For more on current and past volunteers check out the 2017 'Chorus a time to make a difference'. This book celebrates the great work volunteers do for customers and the organisation.
Chorus Volunteering Trends Study
Chorus and Curtin University of Technology worked together to produce a Volunteering Trends Study.
The study was released in January 2019, and the knowledge around current volunteers has shown us the way when it comes to 2019 retention strategies, recruitment methods, and new ways to volunteer in the twenty-first century. Click here to read the study:
Become a volunteer with Chorus. Simply contact us with the below information and our Volunteering team will be in touch.