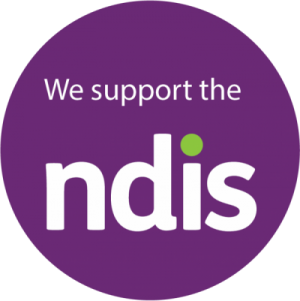 Speak with a Chorus Disability Services specialist today
How to get help
As approved provider to the National Disability Insurance Agency (NDIA), Chorus can help you test your eligibility for the National Disability Insurance Scheme (NDIS) so that you can plan and manage your life as you wish. We partner with you to support you in leading an independent and fulfilling life.
Chorus Social Centres
Ray Street Social Centre is located in Rockingham and offers a range of services to younger people with disabilities and their carers.
Services are planned to promote independence and community presence, they are person-centred and focus on re-gaining or maintaining your independence, autonomy and wellbeing. The services are tailored around your needs and are aimed at supporting you to learn new skills, develop new interests and achieve your goals.
What are the programs provided?
We offer services such as money management, cookery, food hygiene, arts and crafts, computer skills and various sporting activities.
We also offer a busy social calendar including discos, barbeques, quizzes and games. All of these activities are designed to offer you opportunities to interact, socialise and have fun with friends.
When are the programs provided?
Our services are flexible and are available during the day, evenings and weekends.
Location
20 Ray St, Rockingham, WA 6168
For more information:
t: 08 9550 7888
e: hello@chorus.org.au