Volunteering Trends Study
Chorus and Curtin University of Technology worked together to produce a Volunteering Trends Study.
The study was released in January 2019, and the knowledge around current volunteers has shown us the way when it comes to 2019 retention strategies, recruitment methods, and new ways to volunteer in the twenty-first century. Click here to read the study: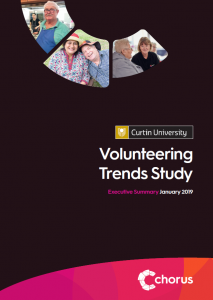 Colour with Chorus
'Colour with Chorus' is a collection of Australian nature illustrations by Chorus artist Sarah Ponton. It's small enough to fit in your bag so you can colour anywhere! Download here.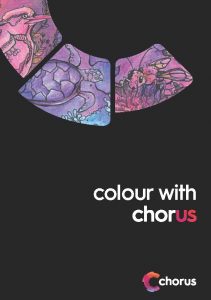 Chorus Kaleidoscope Garden
Click on the image below to read the story of the Chorus 2018 Perth Garden Festival entry.

Chorus Time to Make a Difference
Created in 2017, this book celebrates the great work volunteers do for customers and the organisation. Click on the image below to read stories of Chorus volunteers, past and present.