Aged Care Services
Stay independent at home with Chorus aged care support services. We'll help you keep your home and garden clean and safe, and support you to stay connected to the community with activities and outings you help to design. We work by your side to create flexible support plans, so you can live the life you choose.
Speak with a Chorus Aged Care specialist today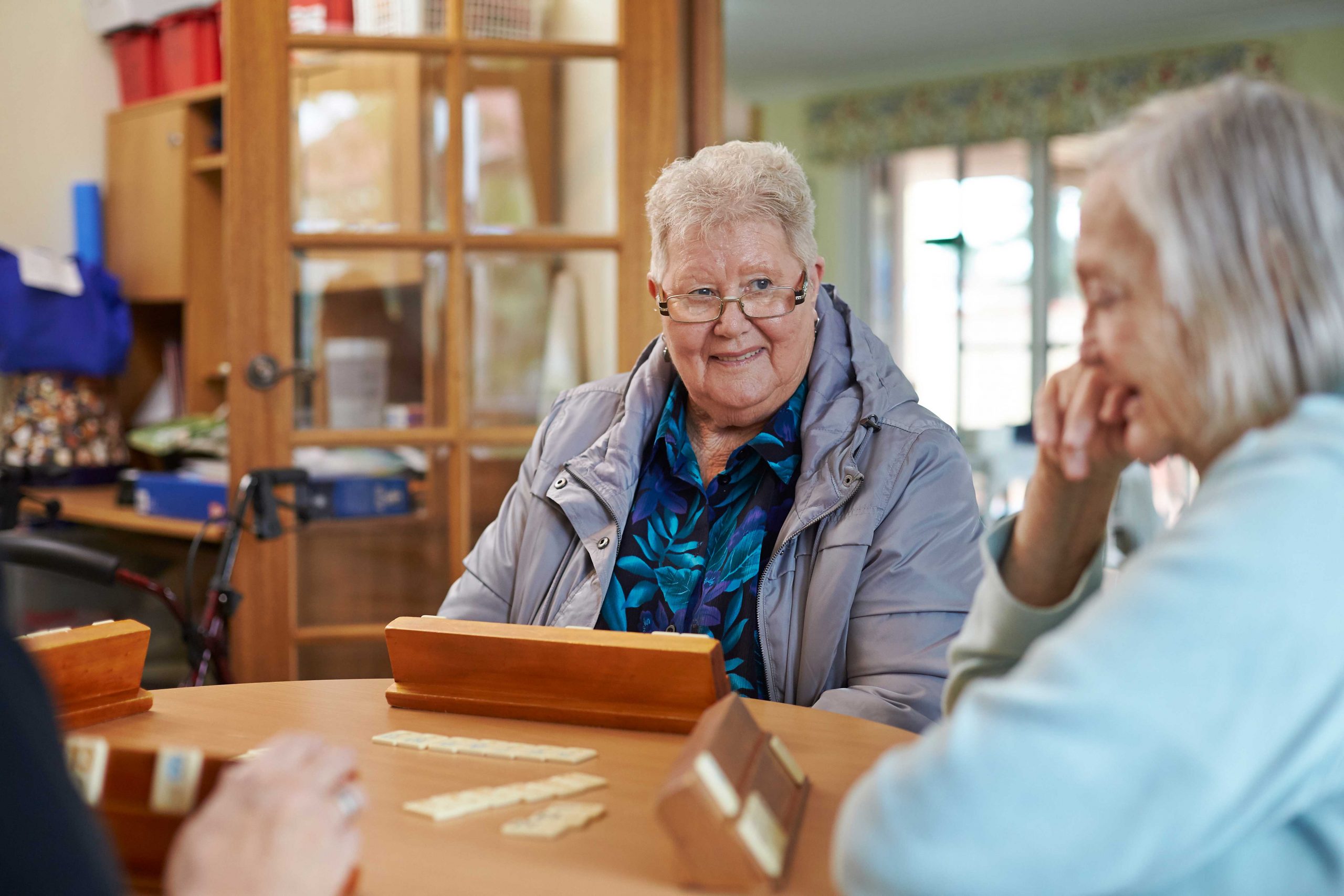 Speak with a Chorus Aged Care specialist today
How to get help
We support you with two government subsidised at home care aged care options for seniors:
Commonwealth Home Support Programme (CHSP) provides you with a range of basic support services in your own home. You may be eligible for this service if you have difficulties with everyday tasks.
A Home Care Package (HCP) is available if your needs become more complex as you get older. You may be eligible for one of four "package" levels, ranging from basic to high-level aged-care needs. The services could include help with showering, meal preparation, gardening, transport assistance, and a range of seniors health services. Click here to Learn more.
Most of the services we offer are Government funded. We can advise you on eligibility criteria and fees.
If you would like some assistance to live independently at home, please contact My Aged Care on 1800 200 422.
Chorus Social Centres
From 12 July Chorus Bull Creek will be temporarily located at the Willagee Community Centre. Come and find us on the corner of Archibald and Winnacott Street in Willagee. For further information please call Andy Lau on 9435 1380 or 0458 053 535, email communityconnections@chorus.org.au
Chorus Bull Creek includes a multicultural activity program is diverse and familiar to customers' multicultural traditions. They enjoy the comfort and familiarity of the environment and social interactions.
What are the programs provided?
Activities are designed to accommodate physical, mental and social needs, with an emphasis on ensuring wellbeing through social engagement. As well as social and craft activities, guest speakers, information sessions and gentle exercise, there are also outings to places and events in the wider community.
When are the programs provided?
Culturally specific programs are provided from Monday to Thursday. Customers are collected from their home by bus between 9:15am – 10:30am and returning at 2:30pm. A different group is catered for each day:
Monday: Asian group
Tuesday: Asian group
Wednesday: European group
Thursday: South Asian/Indian group
Specific outings are arranged for every alternate Friday.
On the first Friday of every month, the Centre hosts 'Forget me not – Memory Cafe'.  If you, a family member or someone you care for living with dementia, come along with your loved one and join us for a coffee and chat in a warm and friendly atmosphere.
Location
24 Leichardt Street, Bull Creek, WA 6149
For more information:
t: 1800 264 268
e: communityconnections@chorus.org.au
Kennedy House is a social centre for seniors, located in Port Kennedy. Our homely environment, which has wheelchair access and is designed to accommodate ease of mobility, offers a range of fun and sociable activities to assist and provide support for seniors.
What are the programs provided?
We offer a variety of daily activities including morning teas, games, meals out, home-cooked lunches and gentle exercise.
We organise celebrations for annual events such as St Patrick's Day, Easter and Christmas. We also offer regular outings and special events which promote active and healthy lifestyles, and are organised based on suggestions from customers.
When are the programs provided?
Programs at Kennedy House are provided from Monday to Friday and every second Saturday. We collect you from your home by bus between 9:15am – 10:30am and return you home at 2:30pm. A different group is catered for each day, as follows:
Monday people living with dementia
Tuesday mixed group
Wednesday ladies day
Thursday men's day
Friday mixed group
Every second Saturday mixed groups
Location
1 Le Mans Elbow, Port Kennedy, WA 6172
For more information:
t: 1800 264 268
e: hello@chorus.org.au
Transport Enquiries
We offer a pre-booked door to door service to destinations such as shopping centres, medical appointments, visits to family and friends and community centres. Call us on 1800 264 268 and we will help you get there.
Request transport