Welcome to
Chorus
A fresh approach to community service
Welcome to
Chorus
A fresh approach to community service
Enabling people to live the life they choose, in their home, in their own community.
What customers and volunteers have to say...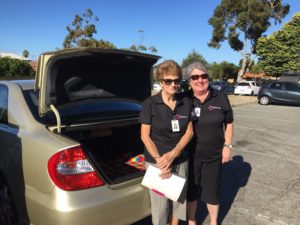 I just love helping people so you feel like you're achieving something.
Phyllis (pictured left), Chorus Kitchen volunteer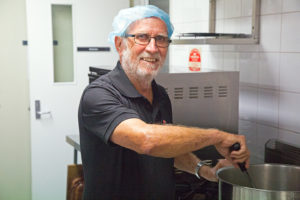 Irrespective of what your background is, you can come along and become a volunteer in some areas in which you've got skills which you normally don't use. And that's really what it's all about.
Mario, Multicultural Activity Centre Volunteer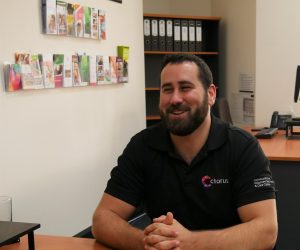 If someone were on hard times and didn't know where to go and what to do, I recommend Chorus is probably the best place to at least dip your foot in. Chorus has been really great in helping me transition to where I needed to be.
Toby, Chorus DES customer
I am in a different life when I am volunteering. It provides great stress relief from my carer role.
Volunteer
Volunteering has really helped me as I have dementia and it gets me out of the house. It has a positive impact on me. I feel happy and I like that I am giving back to the local community. I really like the jobs we do and the people I work with too.
Volunteer
I have learned so many different but relevant skills including interacting with people. I have been mentored and supported throughout my volunteering experience.
Volunteer
Volunteering has given me confidence in myself. I enjoy the company and helping people out.
Volunteer
Normally I shop on my own. It's nice to have company. It's also interesting to see what different people buy.
Volunteer
It's a great day out which I wouldn't do otherwise.
Customer
This is a great group because of the camaraderie.
Customer
It's the greatest thing that has ever happened to me.
Customer
The gardeners have just been and I could weep with joy.
Customer
I am so grateful. I wouldn't see anyone if I couldn't do this.
Customer
Thank you. I am so glad you guys are there, It's wonderful
Customer
The gardeners do a wonderful job. They are amazing beautiful people. Sincere thanks to the team.
Customer
Find out how to become a Chorus volunteer.
Join now
It's all big when you're changing the world, donate now and make a difference.
Donate Now
44,675
hours
of contribution