Chorus CEO Dan Minchin's monthly reflection on how we are putting the community back into community service.
March 2020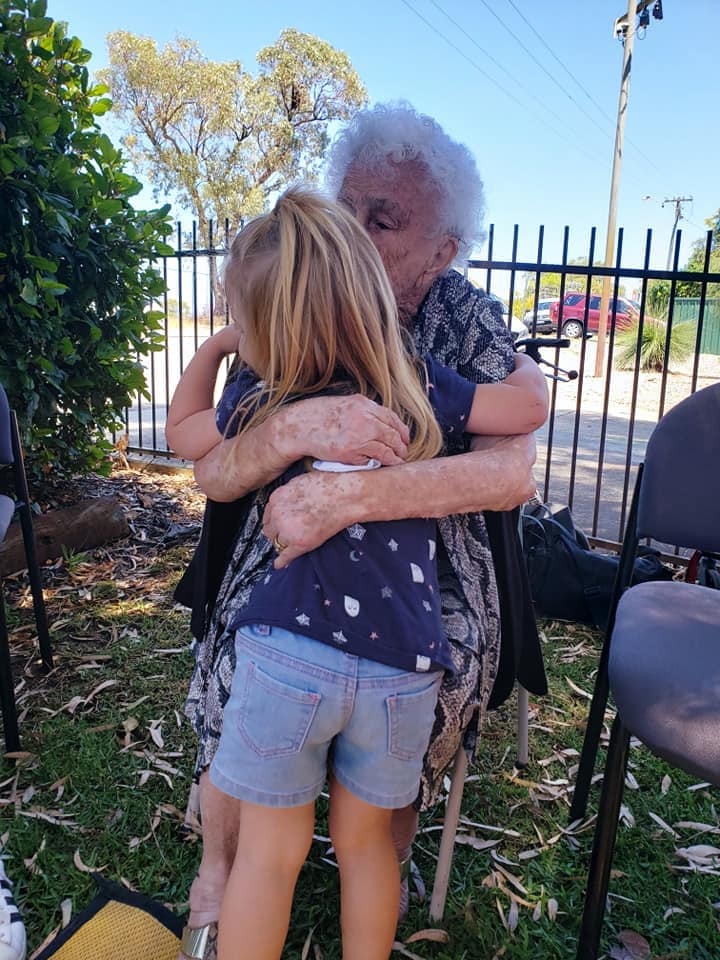 The old woman cried as she cuddled someone else's baby. The tears were mostly joy, but I wonder if there was a bit of nostalgia, even regret.
A lovely moment – one of many – which expressed the power of human connection, a natural intergenerational experience that happens every day in healthy communities. On this occasion, it happened as part of a Chorus event: a Kwinana social group spending the day with the kids at a nearby childcare centre. What they did embodies what we are trying to do as part of our "fresh approach" to community service, building on the old wisdom that people live their best lives in diverse, vibrant and connected villages.
It had taken a bit of wrangling. Paula Cronan, a Chorus team leader, had hatched the plan with the childcare manager (who's married to Andy Harold, another Chorister and leader of the Chorus gardening team). They did their homework, exchanging posters with the seniors' and kids' photos and bios. Individual interests and talents were flagged. One chap said he'd bring his harmonica, which he used to play a lot, but didn't so much these days.
The preparation, goodwill and simplicity ensured it was a big success. More days are planned, and further intergenerational activities are now being dreamt up in other Chorus neighbourhoods.
Our everyday busyness, our transactionalised lives, can make these human moments so fleeting that we miss them altogether. But it doesn't have to be this way. At Chorus, we have a vision of a way of working which is compassionate, connected and meaningful.
Social capital has declined in recent decades as family structures, faith communities and communication methods have changed. This has been aided and abetted by a system of community services which treats societies like problems, and frames solutions as "delivery models" provided by well-meaning, professional strangers.
As Hilary Cottam writes in her extraordinary and essential Radical Help, this system "concentrates on the efficient delivery of inputs and outcomes, trapping us in the cultures and mechanisms of transaction and limiting human connection".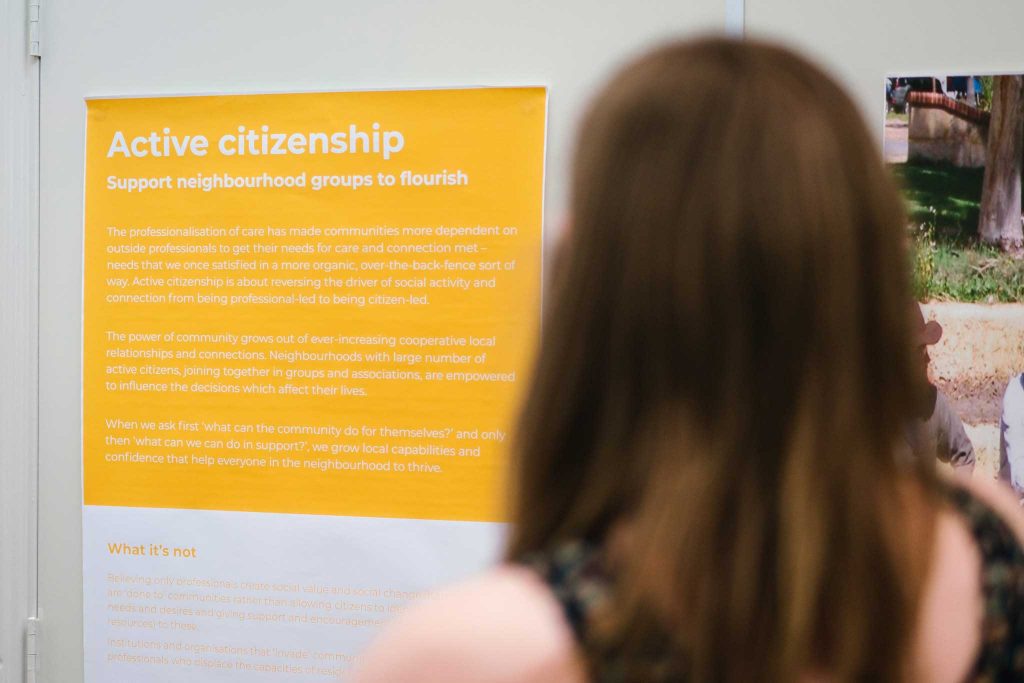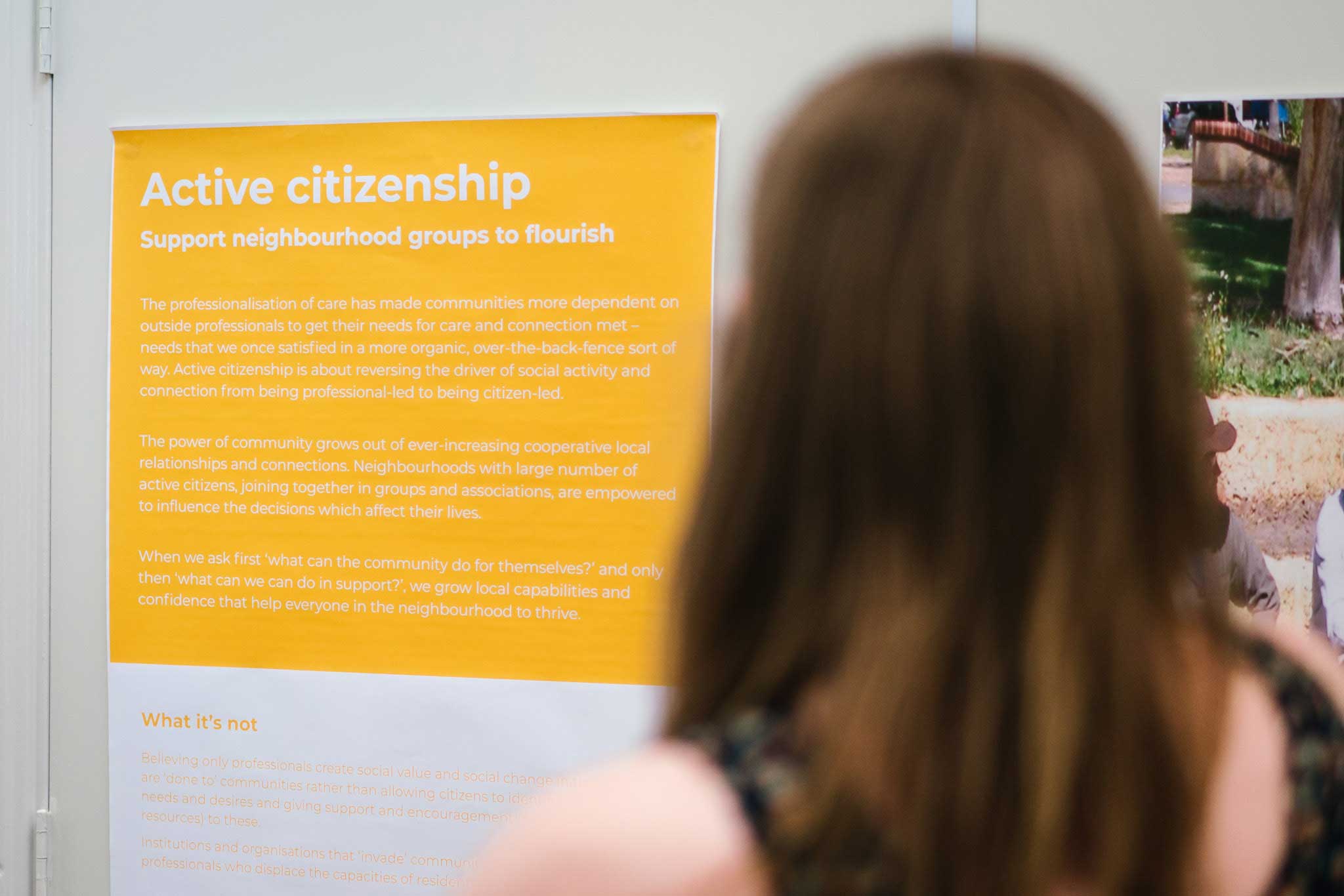 Chorus is part of the system in Western Australia that includes aged care, disability and mental health services. We must comply with myriad contractual terms, standards and laws. To get paid, we need to capture and report mountains of data to demonstrate safe and appropriate use of public money. We have over 1000 staff and volunteers, 600 mobile phones and 100 vehicles.
Just getting through the work can be overwhelming. It can also be dehumanising and disempowering for everyone involved – not least the people and communities we support.  Absurdly, the status quo doesn't even deliver an economic dividend; growth in emergency department presentations have substantially outpaced population growth over the past decade.
Chorus is set on finding a better way, of putting the community back into community service, of making good on the promise in our tagline: creating a fresh approach.
We're not exactly sure of what the fresh approach looks like, but it likely includes these elements:
Having authentic personal relationships rather than transactional ones.
Doing things with and in – not to or for – communities and neighbourhoods.
Getting out of our silo to connect with and enhance what is already in the wider ecosystem.
Reorganising ourselves to be localised, routinely compassionate and entrepreneurial.
I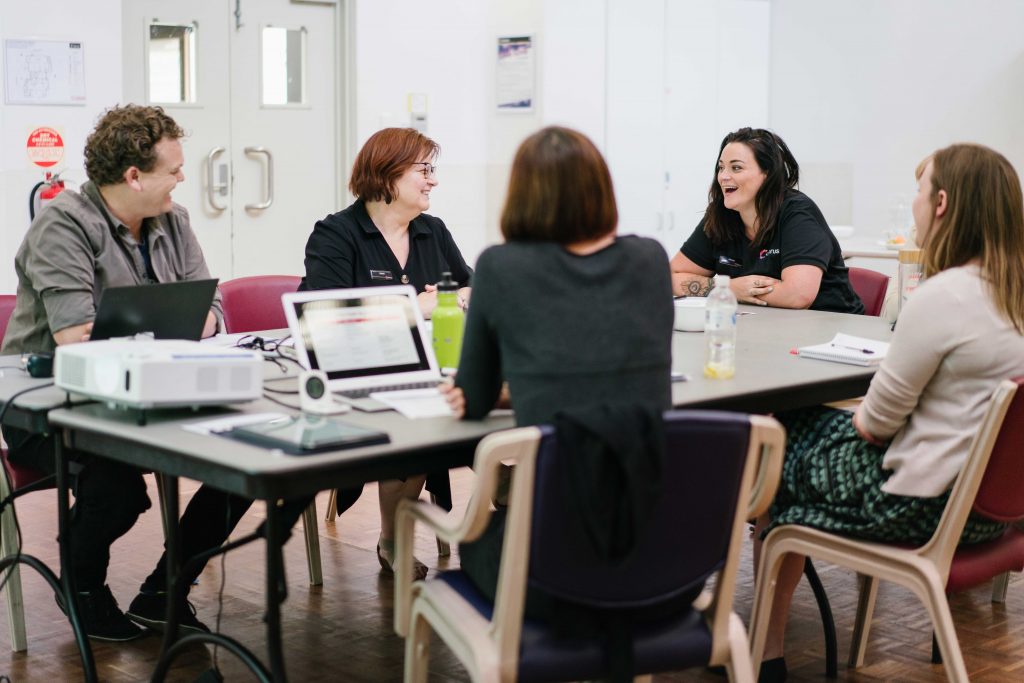 n the past six months, we've launched our journey of discovery by setting up the "fresh approach program". We are testing our assumptions in practical ways on the ground in suburban Perth – Bull Creek postcode 6149 to be precise – and in parallel capturing real life examples from within and beyond Chorus. We expect to have data and learnings by mid-year.
This regular blog is an attempt to share our journey. I'll do my best to make it interesting, even inspiring. I commit to being personal, honest and holistic.
Why a blog; yet another voice, in a world awash with chatter? To some extent, my motives are selfish. As a CEO, one of my scarcest commodities is time and space to make sense of my work. Setting a monthly deadline is a way of forcing myself to reflect and crystallise what's going on.
But it's not just – or even mostly – about me. For Chorus to deliver on its purpose of enabling people to live the life they choose, we need to go beyond merely admiring cool ideas; ideas unexecuted have no value. This blog will talk about both the fresh approach vision and the messy reality of making it happen.
More than that, at Chorus we are ambitious enough to believe we can change the world for the better. For that to happen, we need to capture and amplify our story. For it to really work – to make people's lives better, to be financially sustainable, to have an impact on the system – the fresh approach will need to become a movement which echoes way beyond the boundaries of our organisation.