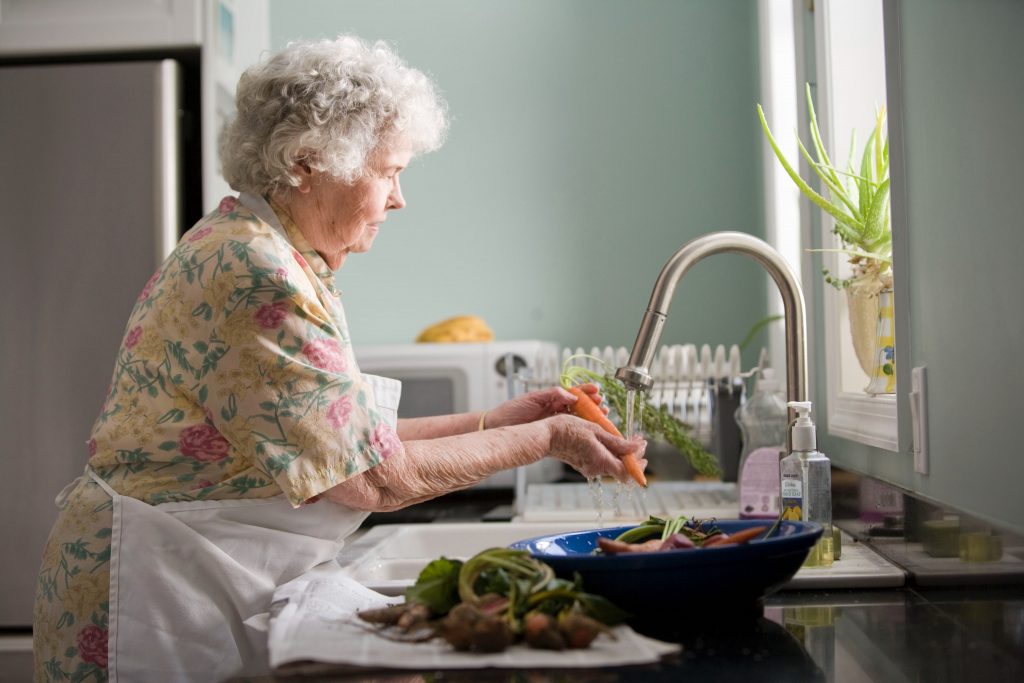 Food and eating are two of the great pleasures of life. Like everything else, our relationship with food changes as we age. For some, it can mean loss of appetite. For others, it might result in a nutritional deficiency. We talked to Chorus experts about nutrition for seniors and discovered a few surprises.
Social changes impact how we feel about food
As people get older, they tend to spend less time preparing food. They may lose confidence in their ability to cook or take no pleasure in the kind of meals suitable for cooking for one or two.
For those who enjoyed preparing and eating family-style meals around a big table with loved ones, the whole idea of food and eating may have lost its appeal.
A healthy diet is directly related to quality of life
According to Frances Sheehan, Regional Assessment Service Assessor at Chorus, good nutrition is the cornerstone of good health. A lack of interest in food can have a direct impact on lifestyle.
"Good nutrition promotes health and wellbeing, but it also reduces the risk of diet-related health conditions," Frances says.
"These include things like high blood pressure, high cholesterol and obesity.
"And good nutrition also reduces the risk of the chronic diseases like heart disease, stroke, Type 2 diabetes and even some cancers."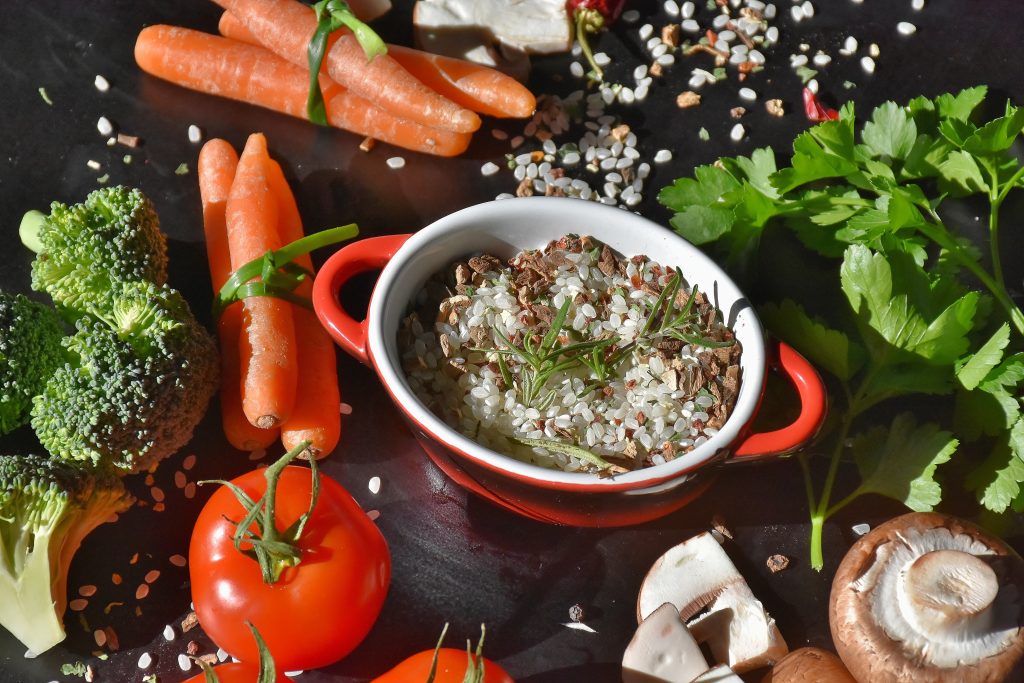 Frances recommends eating a diet rich in nutrients including:
Calcium and Vitamin D to maintain bone health.
Fibre-rich foods to lower the risk of heart disease and Type 2 diabetes.
Vitamin B12 to reduce the risk of anemia, poor memory, and nerve problems like tingling and numbness.
Omega-3 fatty acids, which act as an anti-inflammatory and are beneficial for reducing symptoms of rheumatoid arthritis, macular degeneration and Alzheimer's Disease.
Potassium to build strong bones and help reduce high blood pressure.
Nutritional deficiencies can be hard to identify
A nutritional deficiency may not be instantly recognisable. According to Frances, any of the following symptoms might be a sign a senior person isn't getting enough of the proper nutrients in their diet.
Loss of appetite
Digestive issues
Sudden weight fluctuations, especially weight loss
Dull or pale skin tone
Cognitive issues like depression or lethargy.
Food tastes different as we age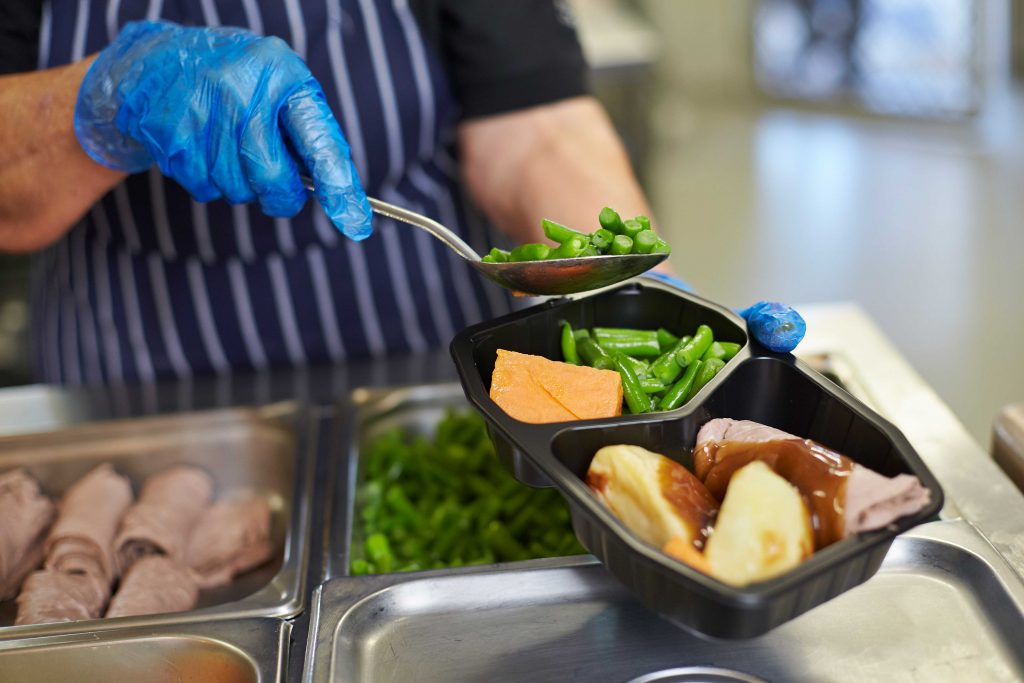 One thing to keep in mind when it comes to nutrition and ageing is food might taste different than it has before. According to Gigi Warren, Meals Services Team Leader at Chorus Kitchen, a new recipe might be just the ticket to keeping things interesting.
"A lot of us think that older people want bland food. It's actually not the case," Gigi says.
"As we get older, our tastebuds shrink and some of them even disappear."
"It's really important that we add flavour to our food."
Seniors may lose interest in eating because their tastes have changed. While salt should be kept to a minimum due to the risk of hypertension, there are other strong flavours that are nutrient-dense.
To add appeal to a meal, consider using things like lemon juice, anchovies, black pepper or garlic. Gigi suggests fresh herbs and spice blends to keep things interesting and tasty. She recommends the National Meal Guidelines from the Meals on Wheels Association for important information about meals and nutrition.
An easy way to maintain a healthy diet as you grow older
Using a meal service like Chorus Kitchen can help ensure a good balance between nutrition and taste. The food is developed especially for people who are no longer preparing their own meals or are finding meal preparation challenging. As an additional benefit, a dedicated team of friendly volunteers delivers healthy and nutritious three-course meals to your home, including frozen meals for weekends.
You can listen to "More than a meal" on the Chorus Voices podcast for a longer discussion about nutrition for seniors here:
For more information on Chorus Kitchen and our mental health support services, as well as our aged-care and disability services, get in touch on 1800 264 268 or at chorus.org.au.