If you or a loved one has a permanent and significant disability, then you've probably heard of something called the National Disability Insurance Scheme (NDIS).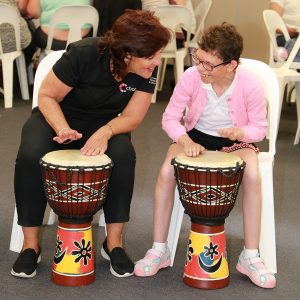 The NDIS gives people aged 65 or under who live with disability the necessary support they need to live the life they choose. This can come in the form of help to live more independently, help finding employment, or community involvement.
Over the past few years, a couple of versions of the scheme have existed in WA — one has been run by the Federal Government and a separate trial was run by the State Government.
But last year the Federal Government took over the entire project with responsibility given to the National Disability Insurance Agency.
It's a big change, with implications for various disability services in WA. Here's what you need to know.
What is the National Disability Scheme and who is eligible in WA?
Access to the NDIS depends on your age, disability and whether the scheme has been rolled out in your area.
Currently most of WA has the NDIS, with a rollout to start on 1 July this year for the last remaining regions: Mid-West Gascoyne, Great Southern, Central North Metro and South-East Metro.
However, to receive the NDIS, you also have to meet the following criteria:
Have a permanent disability that significantly affects your ability to take part in everyday activities,
Be under age 65,
Be an Australian citizen or permanent resident or hold a Protected Special Category visa.
If you're deemed eligible for the NDIS, then together with your carers and a National Disability Insurance Agency (NDIA)  representative you will work to create a plan that looks at your existing supports, needs and current and future goals for the next 12 months and beyond.
Once you have your NDIS plan, you can call Chorus — a registered NDIS provider — to discuss how we can help you.
<insert image here>
How does WA joining the National Disability Insurance Scheme affect me?
The change affects WA NDIS participants as well as people who have been receiving disability care under various other programs.
WA NDIS
People with an existing WA NDIS plan are being automatically transferred over to the NDIS with "like-for-like" support. Your local area coordinator should be in contact to discuss the transition.
MyWay
If you've been receiving state government disability support through MyWay, you're also automatically eligible for NDIS support. But you will need a planning session with the NDIA. Talk to your MyWay local area coordinator.
NDIS
If you're already on the NDIS, you don't need to do anything. You'll continue to receive the same disability support.
Home & Community Care (HACC)
For people who receive disability support through HACC, those aged 65 or older were transferred on 1 July last year to the Federal Government's Commonwealth Home Support Programme or a Home Care Package for higher-level aged care.
If you're younger than 65 (and live in an NDIS area) you must test your eligibility for the NDIS.
Chorus Specialist Customer Navigation Kylie Jackson said HACC recipients need to be proactive to ensure they continue to receive disability support.
"If they don't test their eligibility, they may not be able to stay on HACC, so they need to test their eligibility for NDIS," she said.
She said if you're deemed ineligible after the first attempt, don't panic — you may just need to provide extra information about your disability and circumstances.
What if I've never had disability support? Which scheme do I go on?
If you meet the eligibility criteria, you will be added to the NDIS.
You can start the process by calling 1800 800 110 or visiting a NDIA office.
You can also call Chorus on 1800 264 268 and ask to speak to one of the navigation team members who will help you with the process.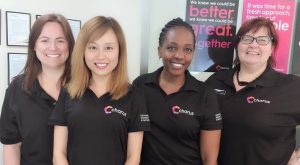 How else can Chorus help you navigate the National Disability Insurance Scheme?
With all the changes to the NDIS, we understand the process can be daunting. To help you out, Chorus will be running 20 information sessions between March and September 2019.
Check the Chorus website for updates on dates and times.
Chorus has skilled support staff in Perth available to help you navigate the NDIS. Get in touch at 1800 264 268 or chorus.org.au if you'd like to speak to someone about the scheme.