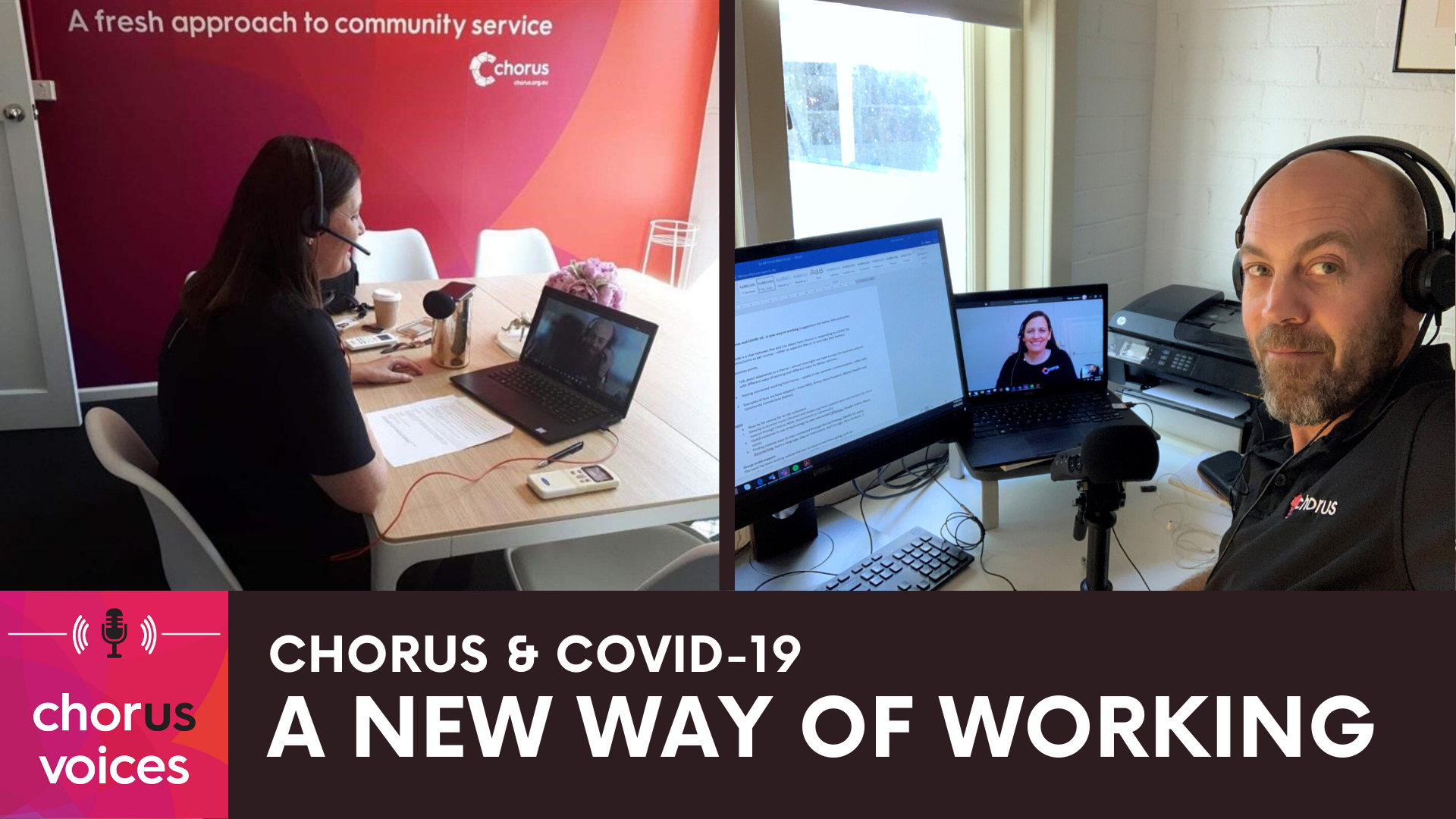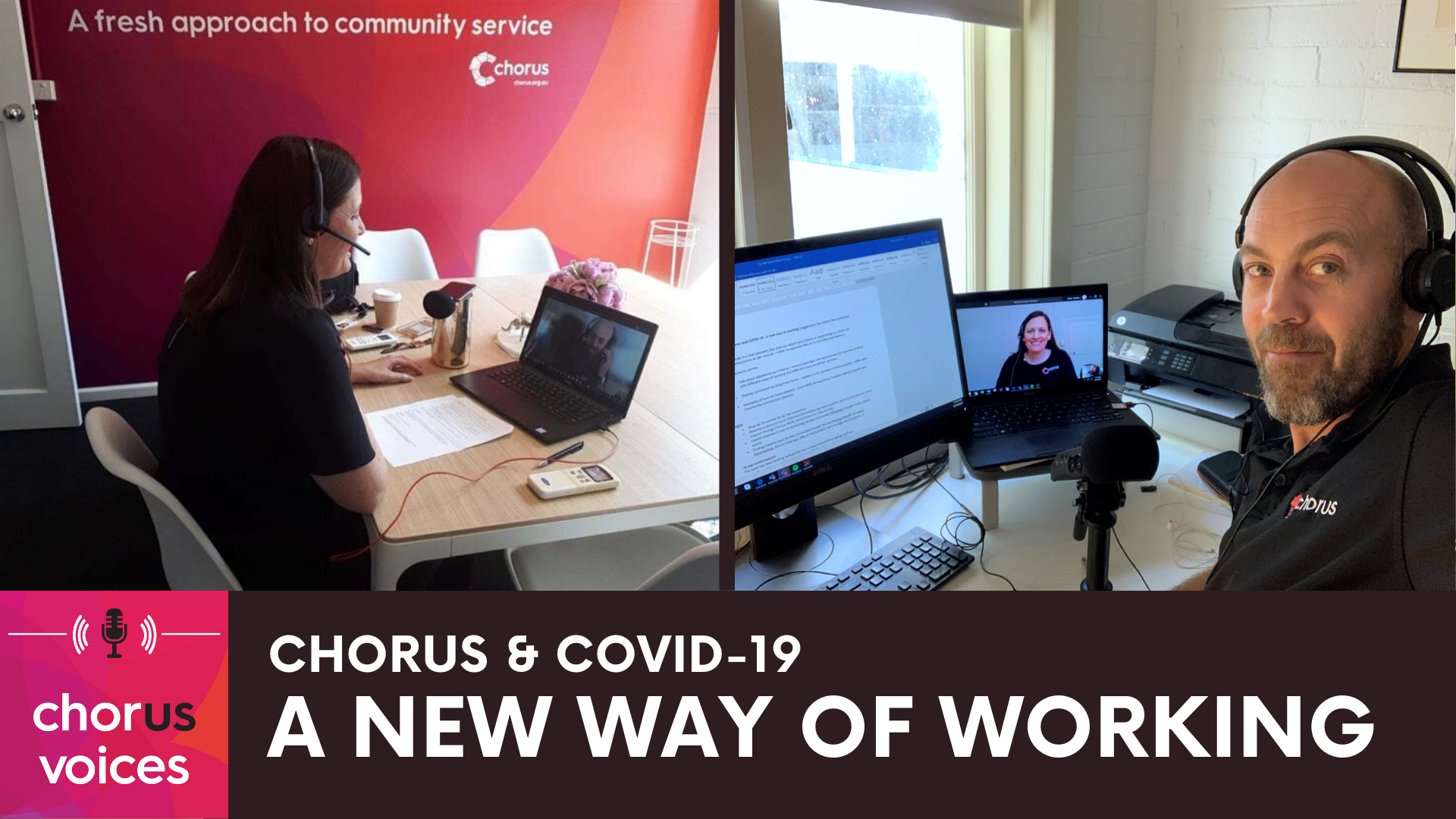 Listen Now
Or listen on: Apple Podcasts | Soundcloud | Spotify | YouTube
It's April 2020 and it's hard not to talk about anything that isn't coronavirus-related. This month, Chorus CEO Dan Minchin and Head of Brand Louise Forster record virtually from their respective lockdown workplaces about the ways Chorus has responded to COVID-19.
Before coronavirus lockdown people would come together at a centre or on an outing but customers and staff weren't feeling safe with that arrangement any more.
"One thing that has stood us well is our dabbling with technology," says Lou. "That's been one of the things that has kept us in touch with people. If we can't see people face to face, obviously we have the phone, but we've got a couple of groups that have been using iPads and video chats and suddenly that is really key."
Some people in Chorus – and all over the world – have been better at staying connected since coronavirus by checking in with each other more.
Chorus has adapted, like meeting the increased need for meals services, calling past a customer's house on days when they might normally attend a group, saying hi via  Skype, taking the library service on the road, working out ways to shop and redeploying staff into different roles. 
According to Dan it's been a more holistic way of working.
"We believe that it's going to be better for people, more authentic, and more effective if we can consider those services in the network of relationships that exist for people," says Dan. 
"People live in a neighbourhood: there are resources, connections, and supports in that neighbourhood and we just have one small part of it. So, there's a big piece of work going on within Chorus at the moment about what does this fresh approach actually look like and how might we make that work."
Credits
Podcast Hosts: Louise Forster & Dan Minchin
Opening Voiceover: Ryan Burke
Opening Music: "Wattlebird" by Dylan Hatton Music
Producer: Judith Hatton
Post Production: Matthew Clark
Executive Producer: Meaghan Ferries
Thanks for Listening! 
Thanks for tuning into this episode of the Chorus Voices Podcast. If you find yourself inspired by these stories, head to our website and learn more about what we're doing.
If you enjoyed this episode, please pop into Apple Podcast and leave us a review! Thanks for listening, and we'll see you next time.
Connect with Chorus