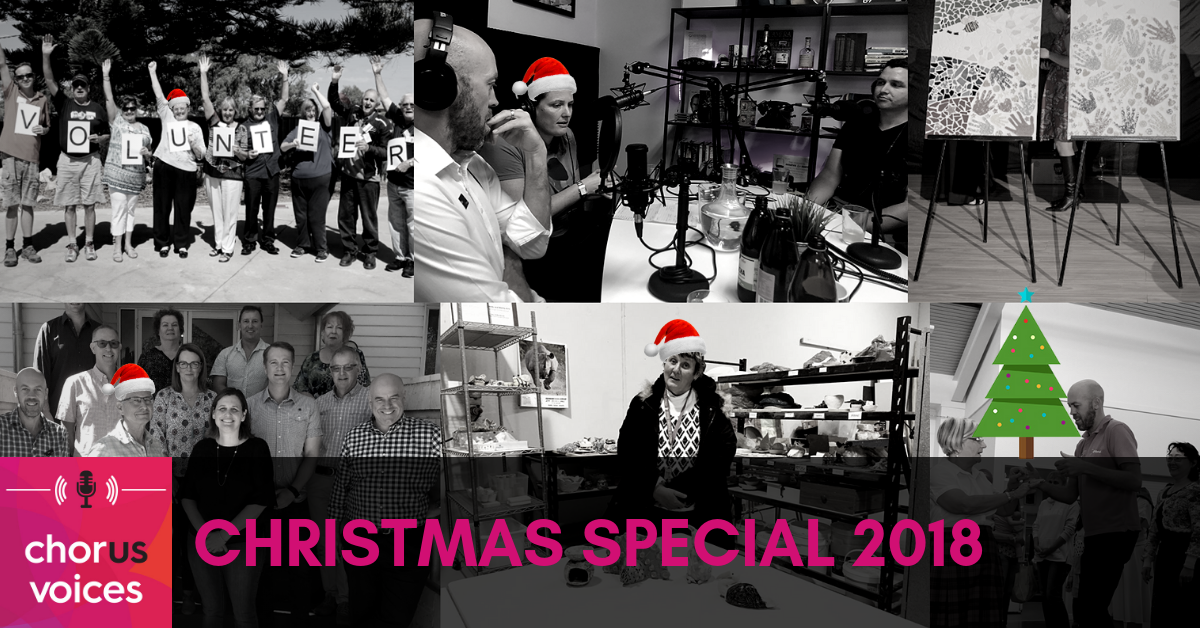 In this special Christmas edition of Chorus Voices, Dan, Lou and Megs join Matt, Brandon and Stephanie from Visible for a Chorus Voices / Simple Minds mash up.
The group reflected on the year of 2018 and what the journey has been like for Chorus. We share our favourite stories, podcasts and moments whilst sharing a bottle of Kombucha.
Merry Christmas!
Listen Now
Or listen on: Apple Podcast | Spotify | YouTube
Check out Our 2018 Highlight Reel
As a special treat to our listeners, and to tip the hat to all those who have been involved with the Chorus Voices Podcast, we've compiled some of the best moments from 2018 into this highlight reel. Thanks, everyone for all the good times!
Thanks for Listening!
Thanks for tuning into this episode of the Chorus Voices Podcast.  If you find yourself inspired by these stories, head to our website and learn more about what we're doing.
If you enjoyed this episode, please pop into Apple Podcast and leave us a review! Thanks for listening, and we'll see you next time.
Connect with Chorus