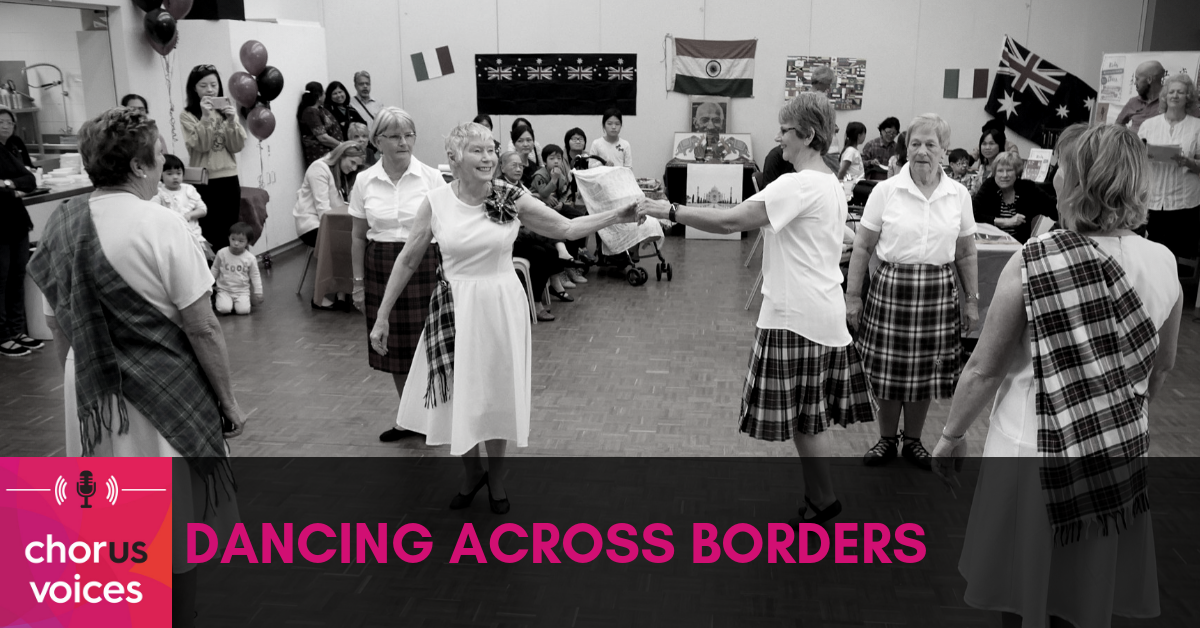 Join Dan and Louise this week on Chorus Voices as they explore the power of dance to foster a personal connection, improve physical health, and spread joy through a community.
Listen Now

Or listen on: Apple Podcast | Spotify | YouTube
Dancing to Good Health
[2:48]
Dan meets with the ladies at the Scottish Country Dancing Group at Bull Creek. They're part of a dance group that is all about forgetting your troubles
Dan asks the group: Why do you love dance?
The question is met immediately with a chorus of cheers and excitement about the program.
"It gets you out and about, we get a lot out of it," one excited dancer says.
Dan asks the group: How long have you been dancing?
"Some of us have been doing it since we were in school, and some only started last year," comes another reply.
Dan asks the group: Tell me why you think dancing is good for everybody – but in particular people later on in their lives?
"It's great for the brain, [you get to listen to] great music, and you get to know lots of gorgeous people," one dancer says.
"It's social, aerobic and you have to use your brain. They're the three things we need to focus on as we get older," says another dancer.
"It's a great place to pick up guys," interjects another dancer.
Dan asks the group: What impact has dance had on your lives?
"So much joy!" one dancer says.
"You have to concentrate here, and leave [your troubles] at the door," says another dancer.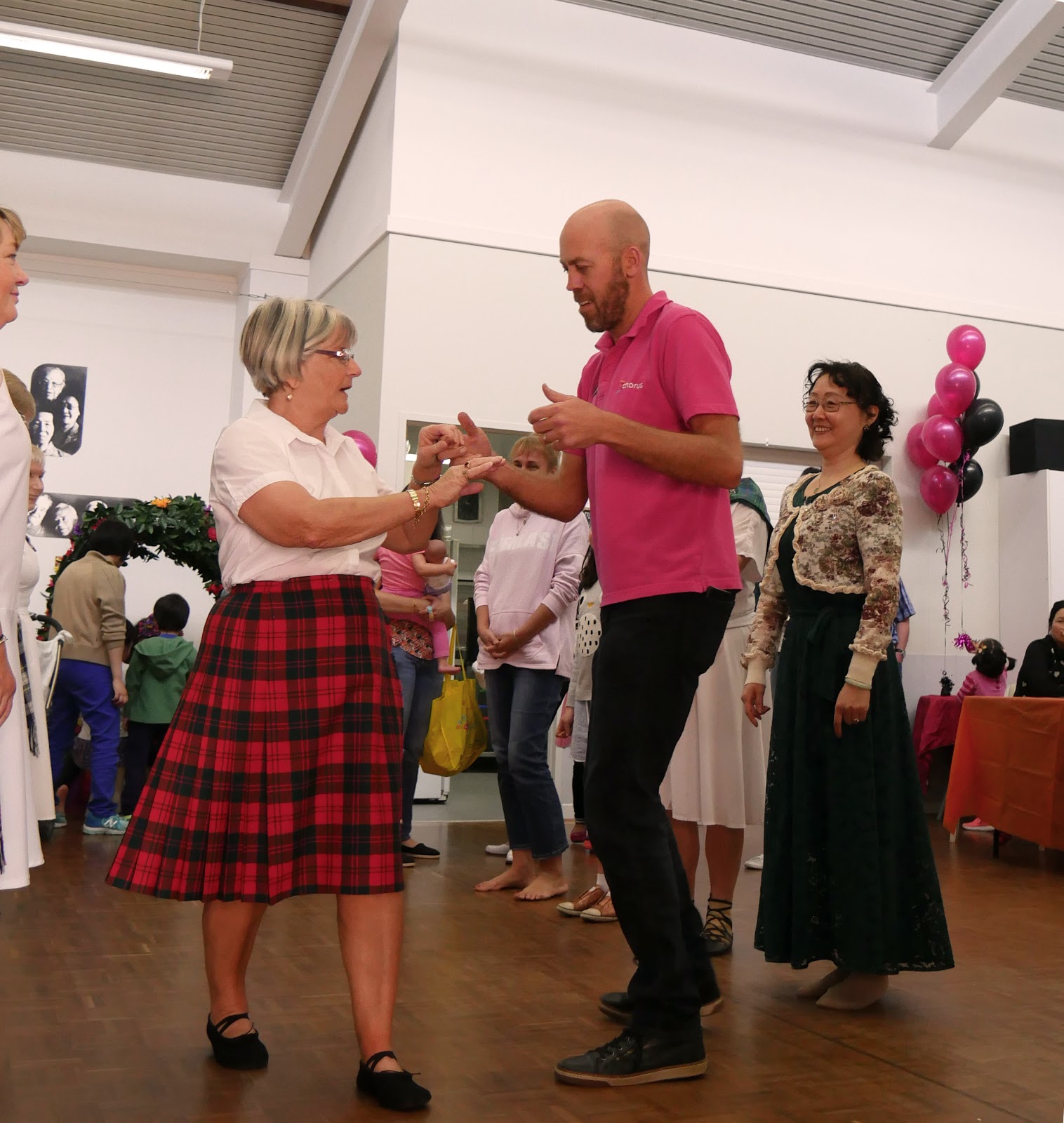 Dan Minchin has a dance with the group.
Rainbow Cultural Dance Group
[5:09]
Dan meets with another local group named Rainbow Cultural Dance Group to find out what they get out of dancing.
Dan asks Jenny: How did the dance group start?
"The idea is actually from our goal to get seniors and the aged community dancing and to bring some rainbow into their life. Just a few minutes of dance and music can lighten their everyday lives," Jenny says.
Dan asks Susan: Why do you dance?
"It's been my childhood dream to do Chinese dance since I was young, but I didn't get a chance to. So last year when I found out about this dance group I joined, and I like it very much," Susan says.
Dan asks the group: How do you feel on days you've been dancing?
"We use this opportunity to soften our bodies, muscles, and at the same time bring happiness and a smile onto someone's face – especially the seniors. We try to tell people that life isn't so serious. We all come from different countries, I'm from Malaysia, she's from Hong Kong, China, Indonesia – it's good to mingle and get to know each other's culture," one of the dancers says.
Meet professional dancer Brian Smith
[8:56]
Dan meets with life-long professional dancer Brian Smith to discuss dance – and a certain recent bucket list accomplishment that he's proud of.
"I just ticked it off my bucket list! I wanted to do a body pump at the gymnasium when I was 80," Brian says.
Brian has happily ticked it off his bucket list and was happy to take part in a regular body pump class, not one meant for seniors.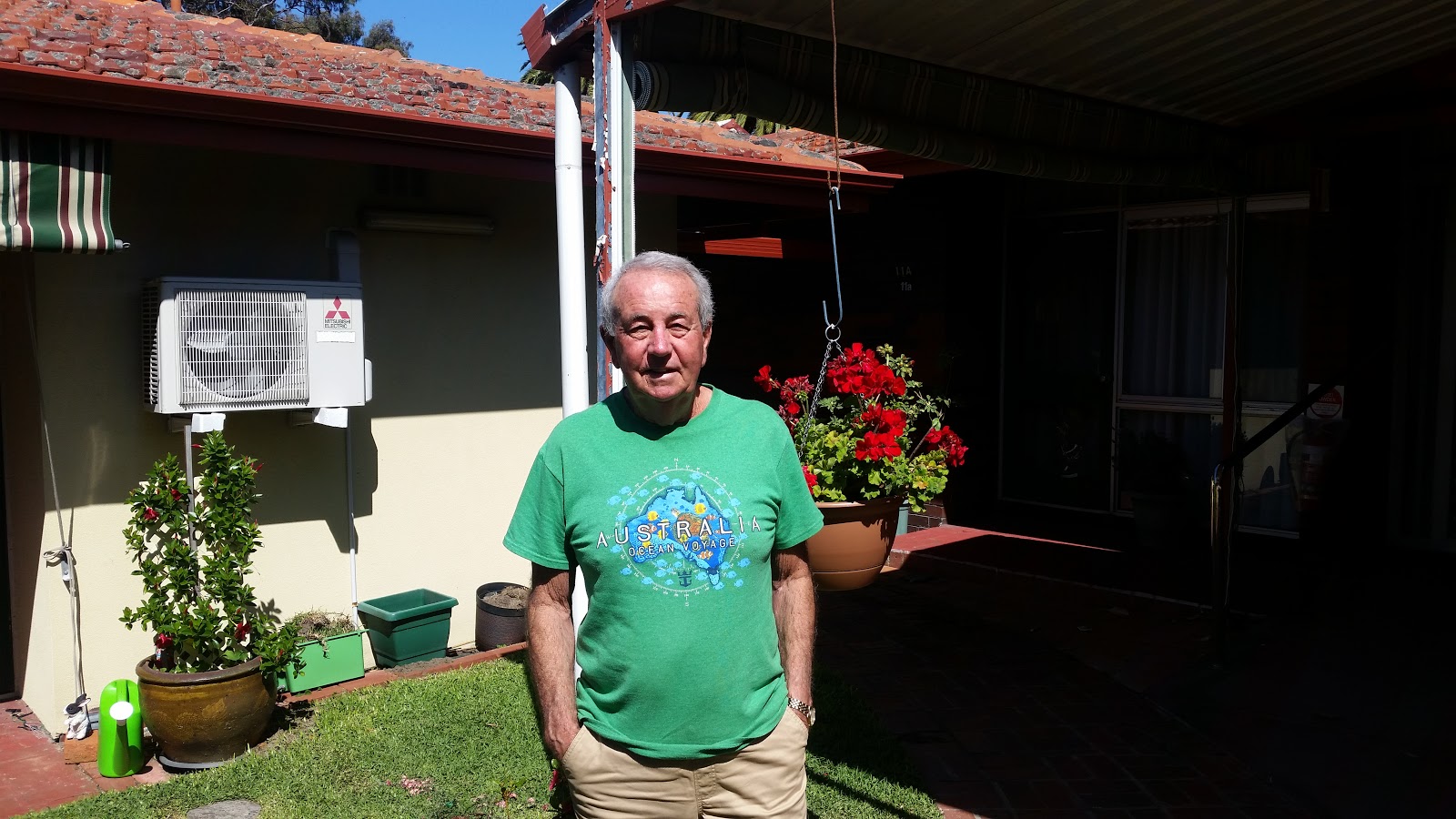 Circle Dance
[10:05]
Chorus employee Matthew Clark had the privilege of meeting professional dancer Brian Smith who has worked at Telethon and the great Michael Jackson throughout his career.
Brian Smith now helps run the Rosily circle dance group in Shenton Park.
"Circle dancing originally grew out of European cultural dances some 50-60 years ago. Circle dancing is just a sequence of steps that you keep repeating," Brian says.
Matthew asks Brian: In terms of multicultural dancing, do you think there is quite a big push for it in the communities – people wanting to try different varieties?
"Yes. Greek dancing in particular and Israeli dancing all comes from the people who lived in Europe, and then after Israel was established, they went to Israel and brought that culture with them. I've done a dance group called Dancing Without Borders. It has a bridging step in it, an Israeli step. That's what dance does, it goes beyond borders. Cultures bring their own steps to it, but it can be adapted so other cultures can learn it," Brian says.
Meet social justice advocate Gemma
[12:30]
Dan meets with City of Melville social justice advocate Gemma Blagrove to discuss her role in bringing people with interests in dance together.
Gemma was involved in bringing together a Scottish dance group (the one heard at the beginning of this Chorus Voices episode).
Dan asks: What was your role in bringing together the Scottish dance group?
"I've worked with them through the city social link program, which is a program with encouraging people to get involved in social activities in the City of Melville. the group received a voucher to get involved in the community," Gemma says.
Dan asks: Why is that sort of thing important?
"It's really important for mental health, connecting with others in the community and physical health as well," Gemma says.
Dan asks: Do you see that as the role of the local government? To get involved with that sort of stuff?
"It's a big part to connect people with their local community. I believe this group started as individuals interested in dancing, but through ActiveLink they've been able to join together and start a group to dance together," Gemma says.
Dan asks: Why do you think that's important?
"There's a lot of isolation in the community. Dance can connect people together and create friendships – then that really helps to address that [isolation], and overall mental health will improve," Gemma says.
STEPs Program at Chorus
[15:01]
Chorus not only supports dance in the community, but we also have our own dance program. The STEPs Program at Chorus aims to improve agility and build community in older people and those living with a disability.
Dan met with instructors and dancers at the STEPs Program to hear what they had to say about it.
"I just love it. There's a new playlist every week and it's just wonderful seeing them try their best to get the moves. When they're smiling and there's a bit of enjoyment, then it's very worthwhile,"  STEPs dance instructor Mirtula from Dance Health Alliance says.  
"In a program like this, the main thing is that the dancers are increasing their ability to remain mobile in their homes. They're able to put off going into a nursing home. The socialisation afterwards is helping people who don't get out often to see people during the week. It's a good opportunity to get out and socialise with people and make other networks," Johann Wiegele STEPs social support says.
"The best thing you could ever do is be accepted here, I'm very lucky I was accepted," a STEPs dancer says.
Thanks for listening!
Thanks for tuning in to this episode of the Chorus Voices Podcast.  If you find yourself inspired by these stories, head to our website and learn more about what we're doing.
If you enjoyed this episode, please pop into Apple Podcasts and leave us a review! Thanks for listening, and we'll see you next time.
Mentioned in This Episode
Connect with Chorus

Credits
Podcast Hosts: Dan Minchin & Louise Forster
Producer: Matthew Clark
Interviewers:
Dan Minchin
Matthew Clark

Special Thanks To:
Ladies from Scottish Country Dance Group
Ladies from Rainbow Cultural Dance Group
Brian Smith
Gemma Blagrove
Johann Wiegele
Mirtula from Dance Health Alliance