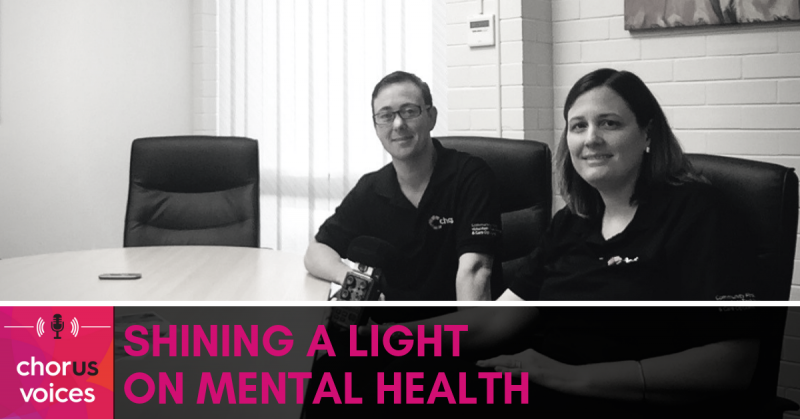 In support of Mental Health Week, Louise meets with Chorus staff who foster healthy, happy minds by working closely alongside people on their ongoing mental health journeys.
Join us as we explore the mental health worker role, and learn about the kind of work Chorus is doing to support people on the path to mental health recovery.
Listen Now
Or listen on: Apple Podcast | Spotify | YouTube
The phrase "mental health starts where we live, learn, work and play" aptly describes the Chorus approach to mental health work, and how Chorus supports customers on multiple fronts.
Let's dive into this method headfirst, by interviewing the staff and volunteers who make it happen.
[1:15] Meet Ann Marie – Mental Health Worker
Louise meets first with mental health recovery worker Ann Marie to discuss the role of a mental health worker.
Louise asks Ann Marie: What does a week look like in your role?
Ann Marie says each day and week is different and depends on the individual you're working with. It's all about the journey, and how the customer wants to recover.
"Yesterday a lady I was working with was feeling really good, but the next day she was in crisis. So every day is different. No two days are the same," Ann Marie says.
Louise asks: How do you adapt your working style for different customers?
"You have to be flexible, you have to be fluid to peoples' changing needs and be able to reorganise things, and adapt. If someone is in crisis you might have to reorganise things and move stuff around because there might be someone who needs more support," Ann Marie says.
Louise asks: Do you have to pull on different skills to be able to help someone emotionally?
"You learn to be flexible and adapt the way you work to how people are at that time," Ann Marie says.
When you work in mental health recovery, you give a lot of yourself to help others. Louise asks Ann Marie: How do you look after yourself?
"You have to learn to have good self-care, that's a very important thing in this job. If you don't have good self-care, you won't last very long. You'll get burnt out very quickly," Ann Marie says.
Louise asks: What do you enjoy about the work you do?
"I find it a privilege really to share in the journey. It's a real trust thing on the behalf of the customers. Quite often it's a big thing for people to build that trust, so I always honour that. It's an honour for them to let you in, to walk alongside them and share that journey with them. Seeing them achieve whatever it is they want to achieve, to me that's what I enjoy," Ann Marie says.
[5:10] Meet Tony – Peer Support Worker
Next, Louise meets with Chorus Peer Support worker Tony.
Part of Tony's role is to support recovery workers, and walk alongside them. Recovery can be a slow process; it's not an overnight fix. Tony's role is to remind people that recovery is possible, but that it is a process.
Louise asks Tony: How does someone find out about what you do, and what kind of support you can offer?
"When I first introduce myself, I let them know that as a Peer Support worker, I'm there to mentor them. Mainly, my role is to be a friendly face someone can talk to. I let them know they can ask any questions about my life, I don't mind telling them what I've been through and the kinds of things I've done," Tony says.
Tony is able to connect with customers through his own experience with mental health, and the journey he's still on with his own mental health.
"I've suffered from depression and anxiety, and unfortunately that's an ongoing thing for me, that's a part of my life and I've got to learn to live with that. A lot of the people I work with have to learn to live with some of their mental health issues too," Tony says.
Louise asks: How would you describe recovery?
"It's a state of mind. Sometimes I can fall into a rut and I've got to dig myself out. I understand how sometimes you can fall over, but you've got to realise it's just a rut, like a speed bump. You can back over it again," Tony says.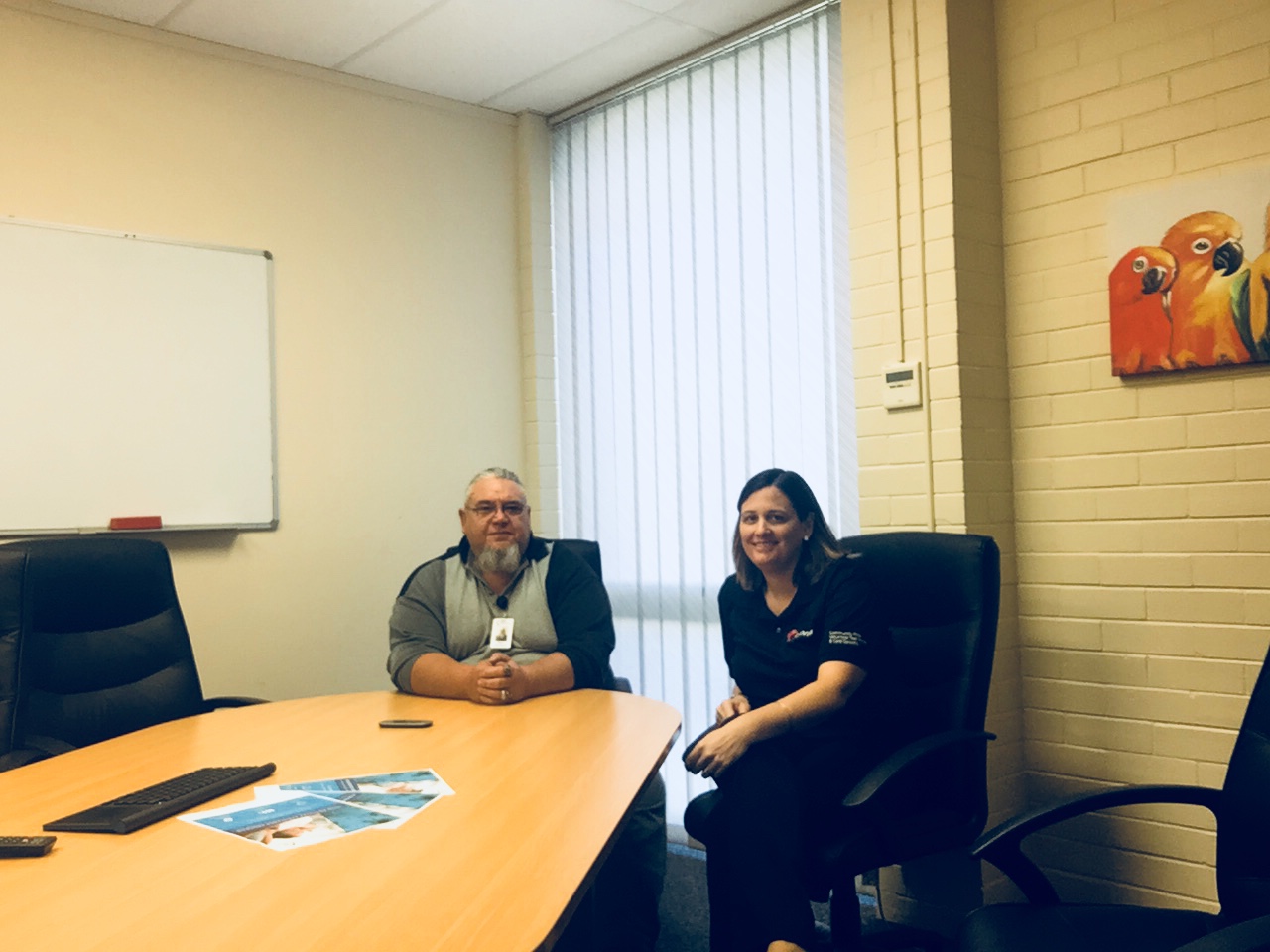 Louise chats with Tony.
[9:17] Meet Trish – Support Facilitator for Partners in Recovery
Louise meets with Chorus support facilitator for Partners in Recovery, Trish.
Trish has worked as a mental health recovery worker for Community First (now part of Chorus). For seven years, she's been working and supporting customers with severe mental illness and complex needs.
Through her work, she has found the best way to support customers is to network with people in the mental health support industry.
Louise asks Trish: What kind of results do you find from networking?
"You can often provide better services for your participants because you know exactly who to refer them to, exactly what the people do and there is already a working relationship with yourself, with the agencies and individual workers. It makes for an easy transition for the participants in regards to linking them and providing advocacy on their behalf," Trish says.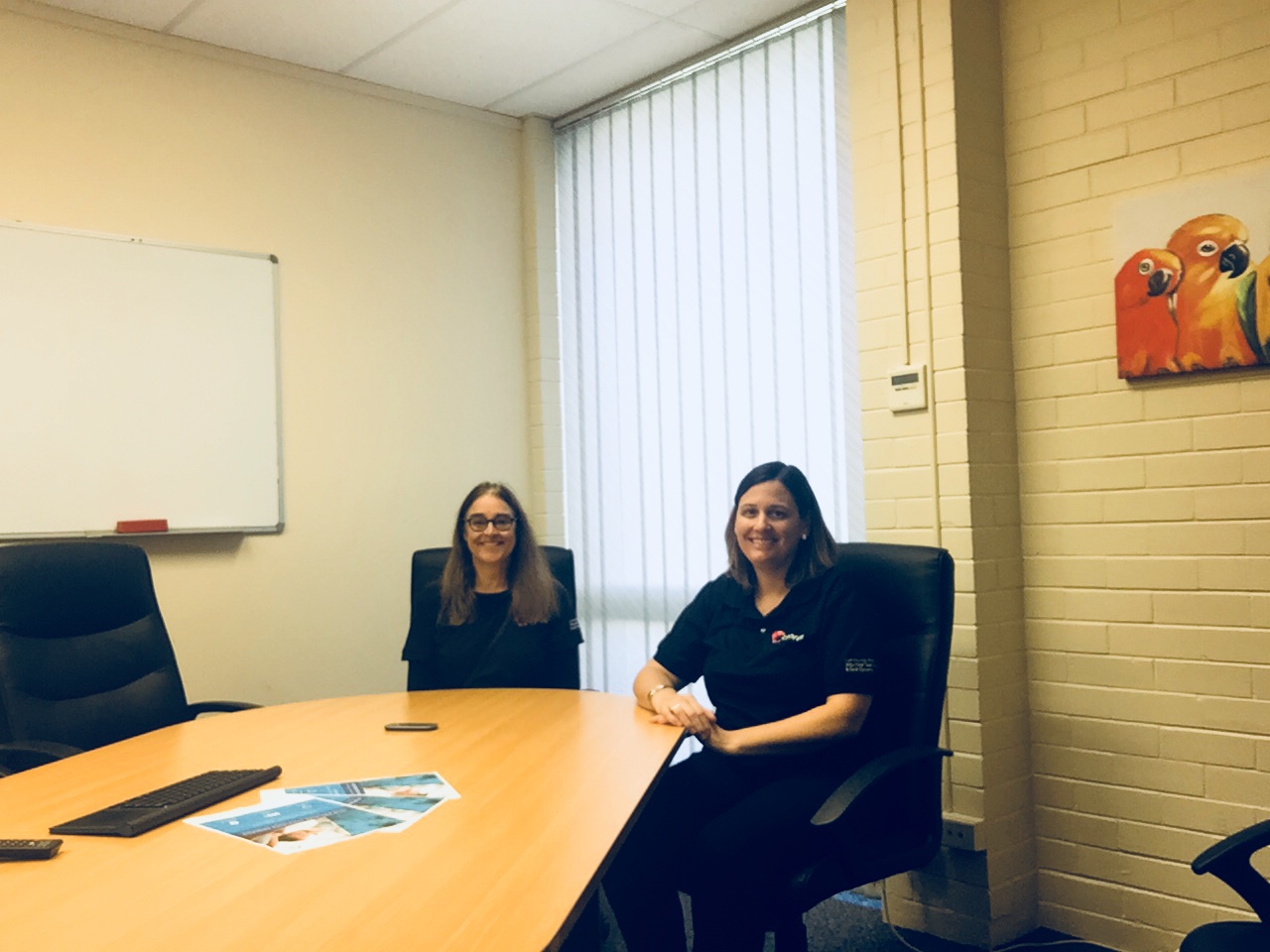 Louise chatting with Trish about her experiences as a Support Facilitator.
[14:40] Meet Ryan – Albany's Mental Health Recovery Worker
Louise heads down to Albany to meet with mental health recovery worker, Ryan.
Ryan had an early start to the day meeting with a customer, and now he's back in the office to speak with Louise.
Louise asks Ryan: Is this a typical day for you?
"It can be, we do it a couple times a week where we offer transport combined with social support for a customer to assist them so that they can get on with their vocational studies," Ryan says.
Louise asks: What does the average week for a mental health recovery worker look like?
"The mental health recovery role is diverse and depends on what the individuals are looking for in their recovery journey. A typical week could start out walking with someone because they're working on fitness, it could include budgeting with someone because they want to work on their budget. Often, it's talking about their mental health and talking about how it's affecting their lives and their families. There are a host of reasons why people come in for mental health recovery, but generally it's to build on the skills they need to recover," Ryan says.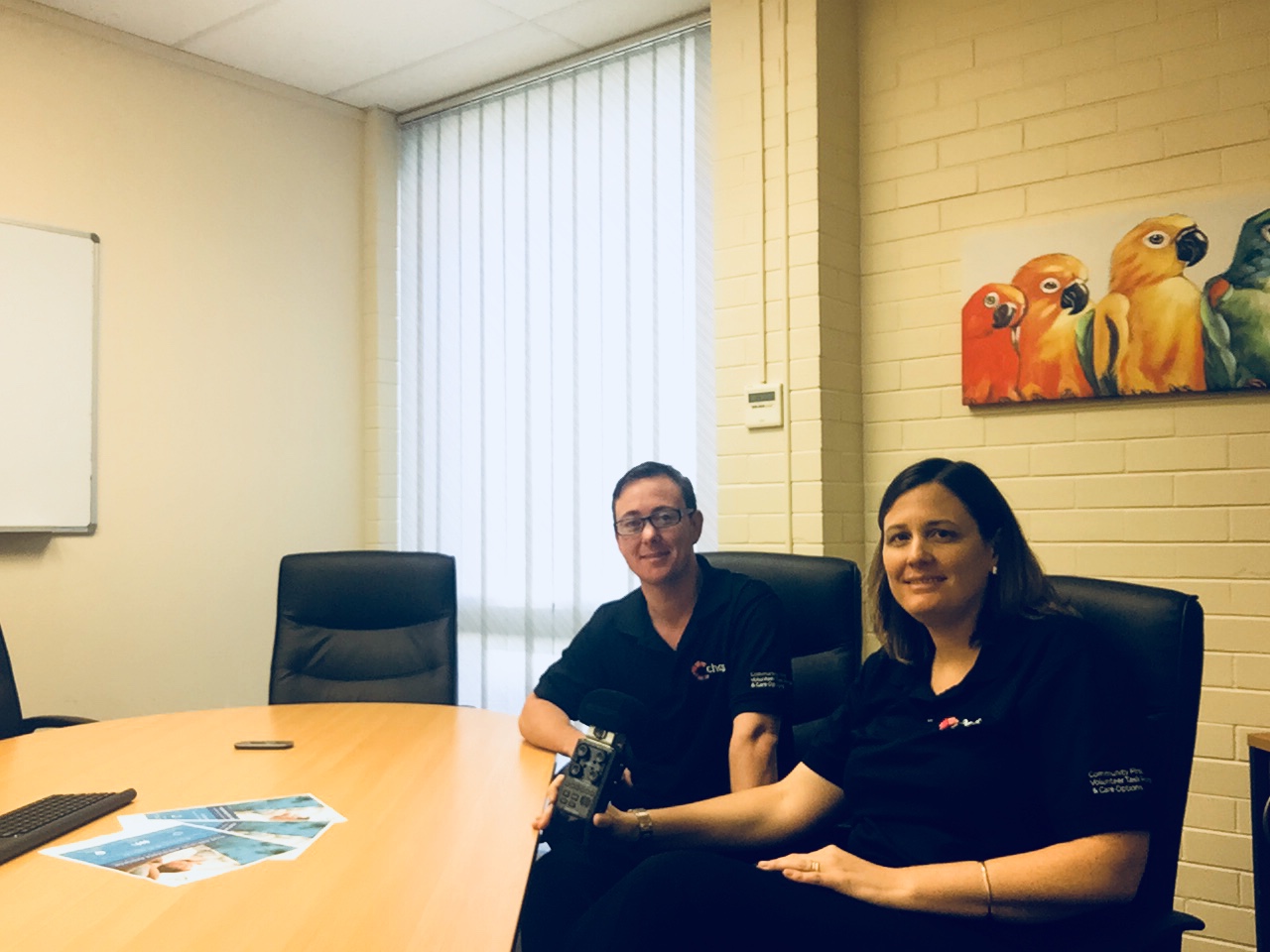 Louise with Ryan, who was fresh from a morning meeting with a customer.
Thanks for Listening!
Thanks for tuning into this episode of the Chorus Voices Podcast.  If you find yourself inspired by these stories, head to our website and learn more about what we're doing.
If you enjoyed this episode, please pop into Apple Podcast and leave us a review! Thanks for listening, and we'll see you next time.
Mentioned in This Episode

Connect with Chorus

Credits
Podcast Hosts: Dan Minchin and Louise Forster

Opening Voiceover: Ryan Burke
Opening Music: "Wattebird" by Dylan Hatton Music
Producer: Matthew Clark
Interviewer: Louise Forster

Special Thanks To: Interviewees Ann Marie, Tony, Trish, and Ryan