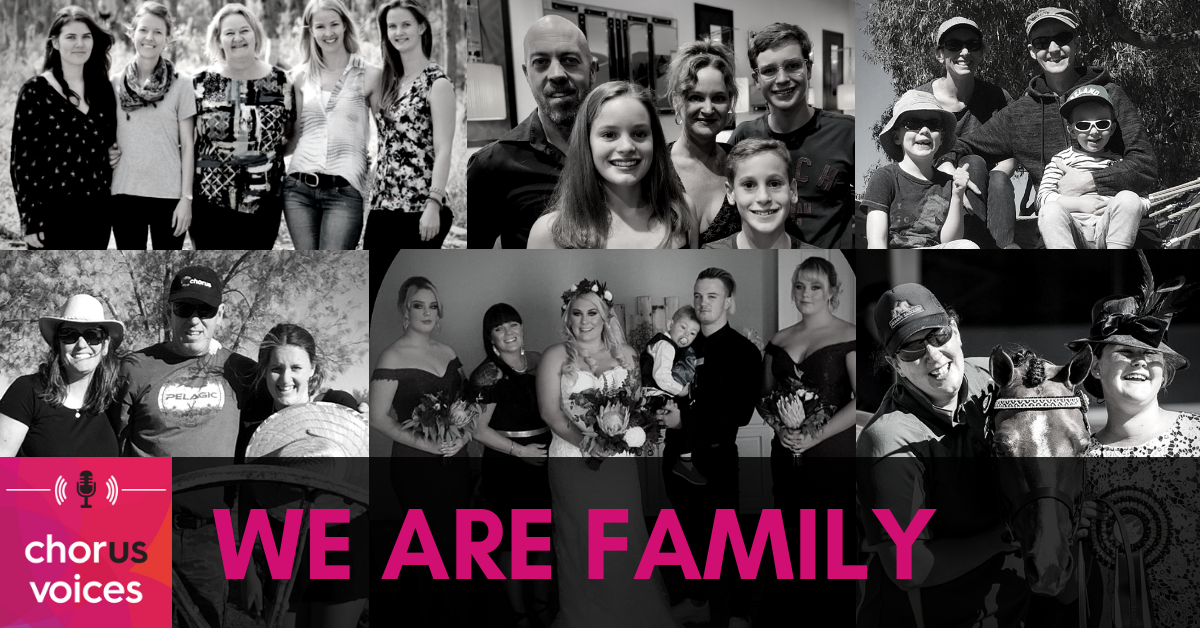 Listen Now
Or listen on: Apple Podcasts | Soundcloud | Spotify | YouTube  
What does family mean? Judith Hatton and Lucy Wiseman chat to people across Chorus – Maurice Murphy, Mary Schoof, Ina Hart, Taryn Bristow, Nikkita Washington and Trish Rogers – about what family means to them.
Family is important. It's closeness. It's understanding. And it's fun.
"It's strength and weakness," says Nikkita. "My family is my world. I believe my family is what completes me, and I wouldn't be who I am today without them."
"It's a nice warm feeling," says Trish.
What do you remember fondly about your family growing up?           
A pool table! "I grew up in Ireland in the 1980s, a family of four boys. We didn't have a lot of money or expensive toys, but I have very fond memories of when our dad built us a pool table from scratch," says Maurice.
"Freedom," says Mary. "We've always lived in Albany and we lived on a farm which was almost in the middle of town. We had lots of friends because they always wanted to come to the farm."
Taryn also talks of the freedom of childhood. "I grew up with my grandmother on a farm and you only had two rules: one was to be home at 12 o'clock and one was to be home at 6 o'clock for tea."
How would you describe your own family now?
"It's very multicultural and we're very passionate people, too. We're all environmentally conscious and want to make a change in the world," says Trish.
"People think we're a bit crazy because we both work very long hours, and we do a million miles every second weekend," says Taryn. "We push everything to the envelope, and people kind of wonder how we stay on our feet."
What family rituals do you have?
"On New Year's Eve, we all pick out a name out of a hat… and then we buy funny presents, as well, so we can all have a good laugh," says Ina. "And we've kept that up, brought through my childhood right to now."
What about family life at Chorus?
Judith asks Taryn and Mary what family means at the Albany Seniors Citizens Centre, where family members pitch in when they're needed.
Mary, a Chorus Kitchen/Albany Senior Citizens Centre volunteer for 40 years recalls that her sister and two sisters-in-laws also volunteer there. "If you can't do it, we'll ring each other and fill in for each other, or the husbands come along," says Mary.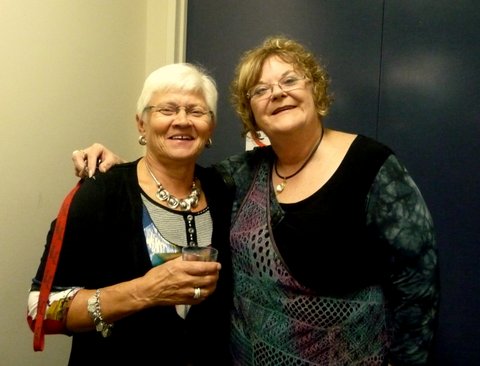 Thanks for Listening!
Thanks for tuning into this episode of the Chorus Voices Podcast.  If you find yourself inspired by these stories, head to our website and learn more about what we're doing.
If you enjoyed this episode, please pop into Apple Podcast and leave us a review! Thanks for listening, and we'll see you next time.
Connect with Chorus
Credits
Podcast Hosts: Louise Forster and Dan Minchin
Opening Voiceover: Ryan Burke
Music: Wattlebird by Dylan Hatton Music
Interviewers: Judith Hatton and Lucy Wiseman
Producer: Judith Hatton
Executive Producer: Meaghan Ferries
Production: Matthew Clark
Special thanks to the Chorus community for sharing their family stories:
Maurice Murphy, Support Worker, Gardening & Home Maintenance North Perth
Mary Schoof, outgoing Albany Senior Citizens Centre President and Albany Chorus Kitchen volunteer of 40 years
Ina Hart, Administration Assistant, Chorus Kitchen/Albany Senior Citizens Centre
Taryn Bristow, Customer Service Coordinator Chorus Kitchen/Albany Senior Citizens Centre
Nikkita Washington, Chorus Disability Employment Consultant
Trish Rogers, Partners in Recovery Support Facilitator