Home – Ability Arts Exhibition 2018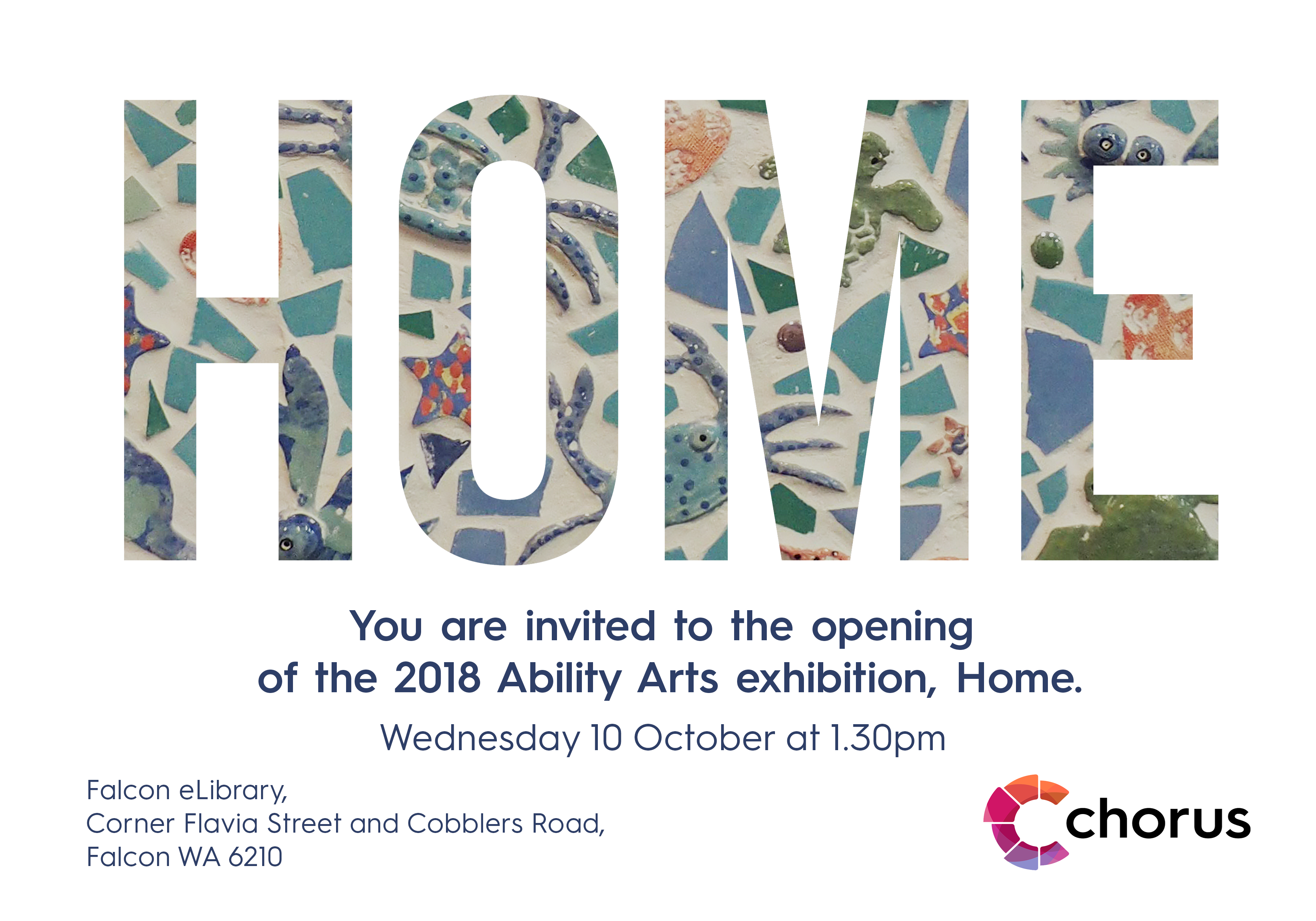 Ability Arts is a Mandurah based arts program for local people living with disabilities who like to explore their creativity through art, craft, pottery, music, yoga and drama. Being creative is proven to improve mental health and happiness, and our group settings offer a supportive, inclusive and welcoming environment for our artists to develop their ideas and skills.
The 2018 Ability Arts exhibition is titled "Home' and explores the theme of Home through our artists' eyes.Key artworks include a large-scale mosaic, 'Living by the Sea', inspired by our local environment and wildlife, 'Colours of Mandurah', a collaborative painting using the colours of our West coast sunsets, and 'Meeting Place of the Heart' which collates colourful hearts and old photos of Mandurah to show our love for our home town.
Ability Arts also received a Creative Mandurah Grant from the City of Mandurah for our project, 'Home Is…' We created signposts and invited members of the public at the Stretch Arts Festival to share with us what Home means to them. There is a blackboard signpost in the exhibition for visitors to contribute their own ideas.
The 'Home' exhibition will run from 12 – 26 October 2018 at Falcon eLibrary in Mandurah, with the official opening taking place on Wednesday 10 October at 1.30pm. Please join us to view the artworks and meet the artists!
All artworks will be for sale with proceeds from artwork sales going back into the Ability Arts program to help pay for materials, workshops and special activities.
For more information on the exhibition and vacancies on the program, please contact Chene on 08 9582 6301 or email Elli at eleanor.moody@chorus.org.au
For more information on Ability Arts click here
Wednesday 10th October 2018