Medina Meets Under the Trees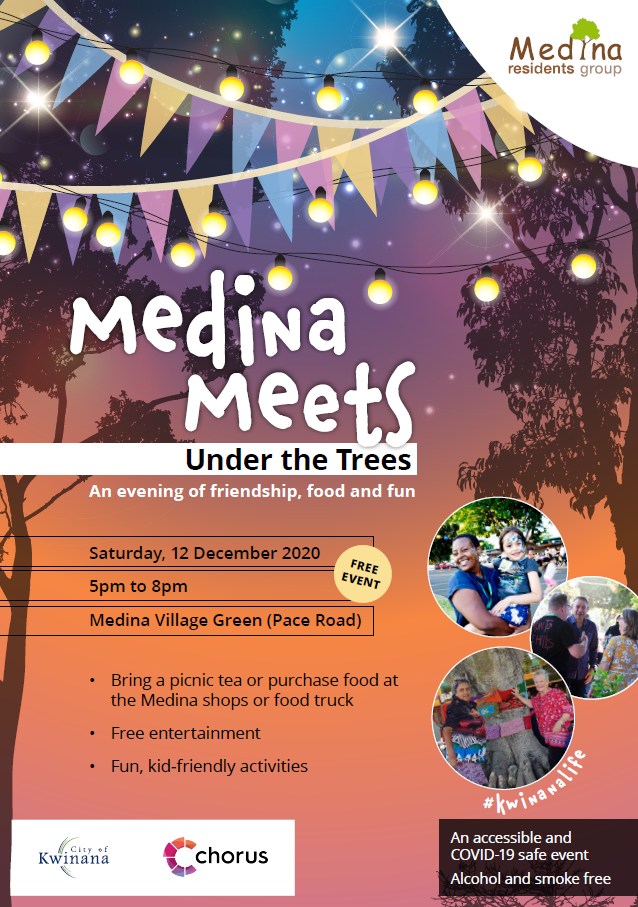 Join Chorus and the Residents of Medina Group for an evening of friendship, food and fun in your local community.
Bring a picnic tea or purchase food at the Medina shops or food truck
Free entertainment
Fun, kid-friendly activities
Meet us on the Medina Village Green at 5.00pm to 8.00pm on Saturday 12 December 2020.
A great way to get to know your community, meet new people and have some fun and great local food!
An accessible and COVID-19 safe event.
Alcohol and smoke free.
Saturday 12th December 2020

5:00pm

Medina Village Green (Pace Road)