August 2023
Chorus Peel Central and a local Mandurah childcare group Forrest Friends weekly nature group was visited by the Channel 7 news team to highlight the amazing work the group do to bring the community together and combat loneliness in the older population.
4pm News
6pm News
April 2022
Chorus Kwinana and a local childcare centre's partnership was highlighted in the LotteryWest 'Dreamstate' campaign.
December 2020
Chorus merger with disability services provider Kira, bolstering Chorus's staff numbers and expanding its geographical reach. Read the article about the merger on Business News here.
November 2020
Chorus customers from Ability Arts took part in the 2020 As We Are Art Award and Exhibition at the Perth Exhibition Centre in November, with Chorus customer and artist, Kylie Graham taking out first prize in one of the sections. Read more about Kylie, the award and the exhibition in the Mandurah Coastal Time here.
June 2020
Chorus and Southern Aboriginal Corporation teamed up to kick start a new frozen meals initiative which was featured in the Albany Advertiser. Click here to read the full article.
May 2020
Ability Arts got even more creative with the coronavirus causing group activities to be paused. Mandurah Mail caught up with them to find out what they were getting up to. Click here to read the more.
March 2020
The Albany Advertiser featured an article highlighting the great work Albany Chorus Kitchen and the rest of the Chorus Albany staff and volunteers did at the start of the COVID-19 pandemic. Click here for the full story.
December 2019
Louise Forster talks to Curtin Radio
Head of Brand and People, Louise Forster talks to Jenny Seaton on Curtin Radio about the recent volunteering report created by Chorus and Curtin University. Click below to listen.
August 2019
Chorus Kitchen talks to Curtin Radio
Gigi Warren from Chorus Kitchen talks to Curtin Radio about nutrition as you age. Click below to listen.
May 2019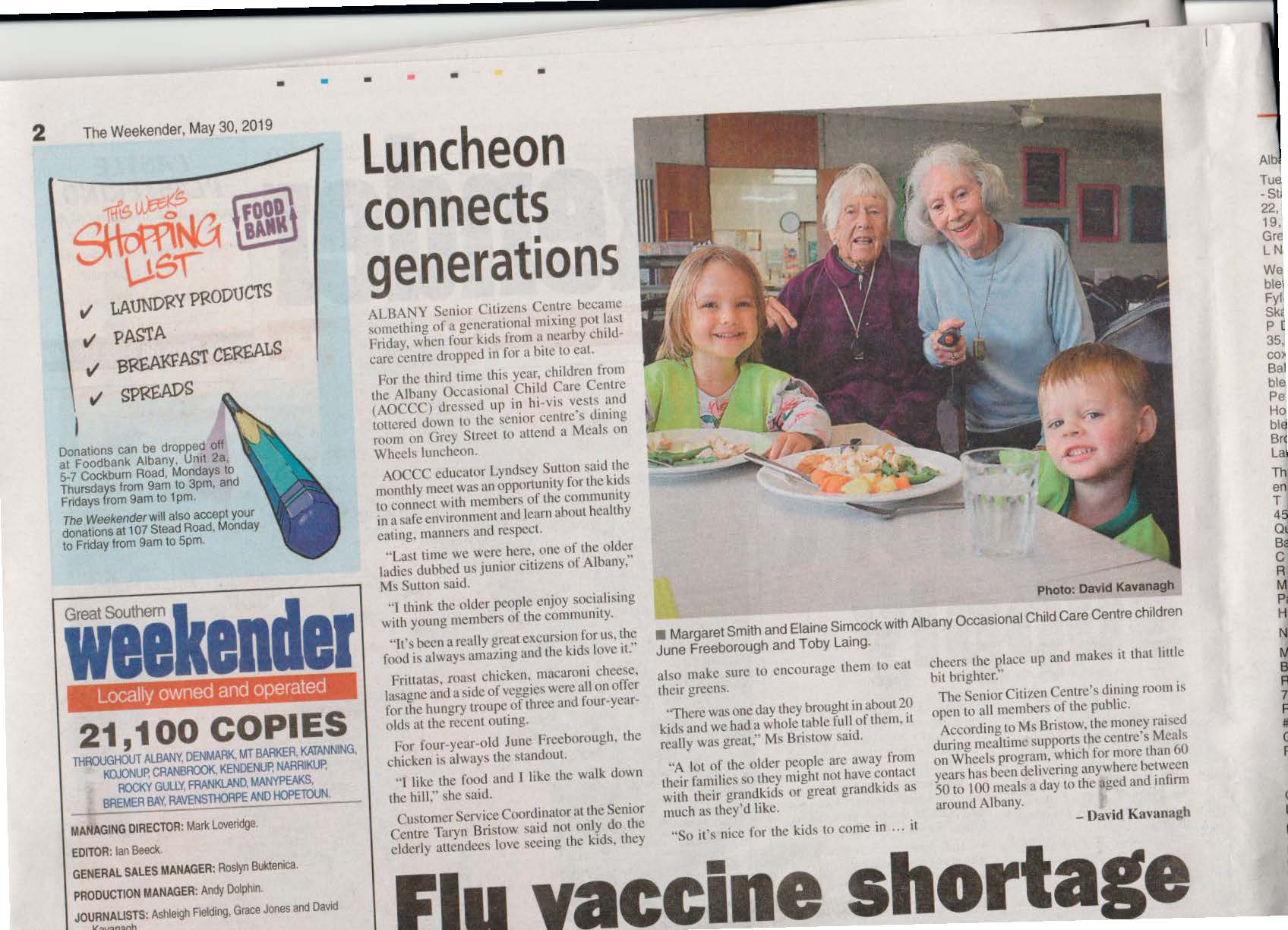 The Weekender Albany feature on Chorus Albany Senior Citizens Centre
Chorus Albany Senior Citizens Centre has been catching up for lunch with a local childcare centre, and invited The Weekender to join them one day. Click here to read the full article.
October 2018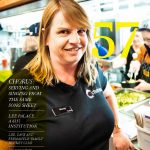 6157 by One Residential Spring 2018
Chorus Kitchen became cover stars in the Spring edition of the property magazine 6157 published by One Residential.