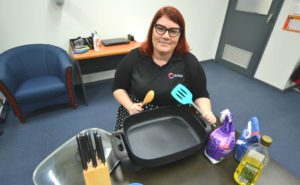 In Mandurah, the Chorus UCook program is helping people on their mental health recovery journey by teaching things like music, art and cooking. "It's okay to not be okay," says Rebecca from the program.
Thanks to the Mandurah Mail for this story on our program. To read the full story click here
To find out how Chorus can help with mental health recovery please phone 1800 264 268 or email mandurah@chorus.org.au.