Celebrate Seniors Expo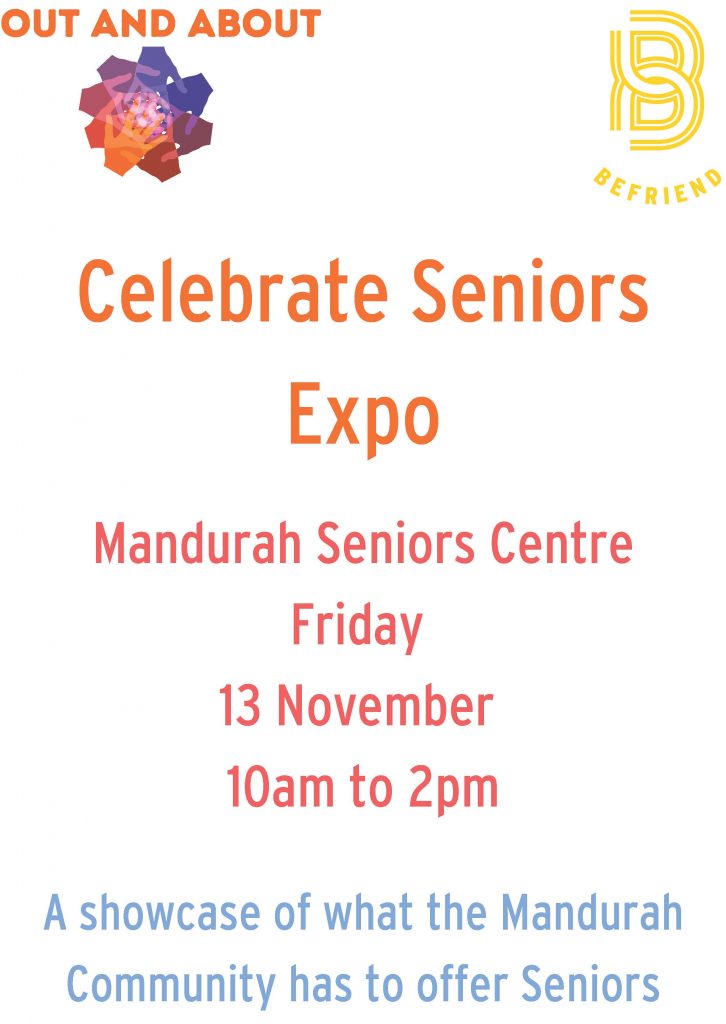 If you live in the Mandurah area, come and join us at the Celebrate Seniors Expo at the Mandurah Seniors and Community Centre, hosted by Out and About and Befriend.
Find out what is on in the area for seniors, including activities to keep you active and connected to the community.
With 30 local community groups attending, you are sure to find something to take your fancy!
Friday 13th November 2020

10:00am

Mandurah Seniors Centre, 41 Ormsby Terrace, Mandurah WA 6210